Essure Attorneys and Lawsuits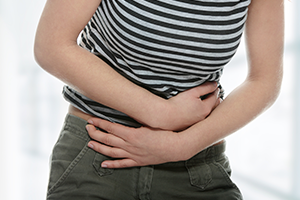 Lawyers Representing Patients Injured by Defective Medical Devices Nationwide
Manufactured by Bayer Healthcare, Essure was advertised as a non-invasive method of permanent birth control. The Essure device, consisting of two nickel-titanium coils, was implanted inside women's fallopian tubes during an outpatient procedure. In the following three months, scar tissue forming around the coils was supposed to block conception. There was little downtime to this procedure. However, our Essure lawyers know that thousands of patients have reported severe pain, organ damage, and even death after using the device. The main recourse for a patient who is injured or killed by a dangerous medical device is a products liability lawsuit. At Moll Law Group, our attorneys represent people harmed by defective medical devices in seeking compensation from a manufacturer. Billions of dollars have been recovered in cases in which we were involved.
If you suffered adverse effects and required further medical care due to the use of Essure, contact Moll Law Group today for a FREE consultation.
If you suffered adverse effects and required further medical care due to the use of Essure
Pursuing Damages for Harm Caused by Essure
Some of the women who were implanted with the Essure device have had to have hysterectomies or the removal of a fallopian tube as a result of its effects. Other adverse events that have been reported include perforation of the bowels, migration of the device, broken coils, chronic pain, heavy bleeding, and allergic reactions.
It is alleged that women who complained of debilitating pain during the clinical trials for Essure were removed from the studies, skewing the trial results and resulting in many unreported complaints during the pre-approval process. Moreover, a metals engineering consultant has offered the opinion that there are latent manufacturing processing problems with the devices. This suggests to our Essure lawyers that there may be a manufacturing or design defect that makes the product unreasonably unsafe.
Most products liability cases are based on theories of negligence, strict liability, or breach of warranty. However, unless pre-empted by federal law, fraudulent misrepresentation may be the basis for many Essure claims. Additionally, there may be a basis to sue for violations of state consumer fraud statutes.
Fraudulent misrepresentation under the common law exists when there are false representations about a material fact that are knowingly made with the intent to induce reliance, and the victim suffers damages because of this reliance. Concealment, a species of misrepresentation, generally occurs if one party knowingly conceals a material fact that is peculiarly within its own knowledge, and another party relies on the presumption that the fact does not exist. In this case, if Bayer HealthCare intentionally concealed material facts about the dangers of Essure, and it made affirmative claims to doctors and consumers that the Essure device was safe to use, it may be liable not only for compensatory damages but also for punitive damages.
Compensatory damages may be both economic and noneconomic. Economic damages may include past and future lost income, past and future medical bills, and out-of-pocket expenses. Noneconomic damages may include loss of consortium, mental anguish, and pain and suffering. Punitive damages are damages awarded to punish the defendant rather than compensate the plaintiff. Generally, a larger award is warranted when the manufacturer is a powerful corporation, since the award must be sufficient to adequately deter similar behavior by this corporation or others in the future.
Discuss Your Products Liability Case with an Essure Attorney
If you suffered adverse effects and required further medical care due to the use of Essure, the products liability lawyers at Moll Law Group will guide you through the process of pursuing damages. We bring these lawsuits in states throughout the U.S., such as New York, Texas, California, Florida, Pennsylvania, Ohio, and Michigan. Call us at 312-462-1700 or use our online form to arrange a free consultation with an Essure attorney.
Essure Frequently Asked Questions
What are the side effects of Essure?
Some side effects of Essure include:
Cramps
Dizziness
Nausea
Fainting
Infection
What problems can Essure result in?
Some of the major problems Essure can lead to are chronic pain, metal allergy, hysterectomy and removal of fallopian tubes.
Can pregnancy still occur after having Essure?
Even though Essure was supposed to be a form of permanent birth control, some women have reported that they have still gotten pregnant, or even had an ectopic pregnancy, a life-threatening pregnancy that occurs outside the uterus.