Zantac
Product Liability Lawyers Handling Claims Based on Dangerous Pharmaceuticals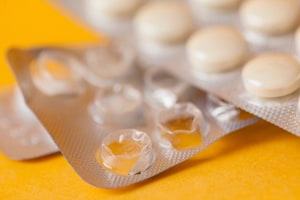 Zantac is a brand of medication used to relieve heartburn. Recently, the FDA announced that there is a likely human carcinogen, N-nitrosodimethylamine (NDMA), in ranitidine, which is the generic form of Zantac. If you take Zantac, news of this carcinogen may concern you, and you may want to know about the Zantac recalls that have been issued. We are keeping up with developments regarding Zantac recalls and the potential dangers of ranitidine. Our Zantac injury lawyers may be able to represent you if you need to bring a product liability claim in connection with developing cancer as a result of taking Zantac.
Zantac Recalls
Ranitidine is available over the counter and by prescription. It is known as a histamine-2 blocker, and the over-the-counter version of it is often used for heartburn prevention and relief.
In September 2019, the FDA announced that an online pharmacy had discovered low levels of NDMA in ranitidine under certain test conditions. The carcinogen was found in all the lots that were tested, across many manufacturers of ranitidine products. More than 26,000 times the FDA's daily permitted intake of NDMA was found — 2.5 nanograms in each 150 mg tablet of Zantac. Generic ranitidine products are sold by multiple drug companies, including Novartis and Apotex, both of which recalled their generic ranitidine products in the United States. However, recalls are also occurring globally, as our Zantac injury attorneys have observed. In Canada, a federal department asked companies not to distribute ranitidine drugs there on the basis that NDMA might be present in ranitidine, irrespective of the manufacturer.
In early October 2019, the FDA announced that its early and limited testing had discovered unacceptable levels of NDMA in samples of ranitidine. It has recommended that drug manufacturers use a low-heat method of testing, rather than the high-temperature method used by third-party laboratories. The latter method produces NDMA and can result in higher levels of impurities. Drug manufacturers have been asked to send samples to the agency to be tested.
Moreover, giant pharmacy chains, such as CVS and Walgreens, have stopped selling Zantac and its generic counterparts while the FDA continues to review them.
What Now?
The FDA is investigating the source of the contamination and the dangers to consumers. If you take an over-the-counter ranitidine product, you should consider a different medication. If you are engaged in long-term use, you should discuss with your doctor whether there are good alternatives to ranitidine. Sometimes ranitidine can be substituted with another H2 blocker or a medication from a different drug class. There may also be lifestyle changes that can reduce dependence on Zantac.
Theories of Liability
If a consumer's cancer has been caused by ranitidine, a Zantac injury attorney may be able to help them recover damages through a product liability lawsuit. Product liability lawsuits can be brought with regard to three different kinds of product defects: design, manufacture, or marketing. There might be a design defect, for example, if a drug was not formulated in a way that minimized foreseeable risks. Usually, marketing defects involve a failure to warn. If, for example, a manufacturer knew that NDMA was present and could cause cancer, it may not have provided adequate warnings related to the long-term use of ranitidine.
Theories of liability that may be used to recover damages include strict liability and negligence. With strict liability, you need not show that there was a breach of the duty to use reasonable care. Instead, you need to show that there was an actionable defect and that it caused harm to you. With a negligence claim, you will need to show that the manufacturer's actions or omissions fell below the standard of care.
If your Zantac injury lawyer can establish liability, you should be able to recover damages. In most cases, the damages are compensatory, meaning that they are awarded to put a plaintiff back in the position in which they would have been had they not been harmed.
Retain an Experienced Pharmaceutical Injury Attorney
People who take Zantac should be concerned about the Zantac recalls. Moll Law Group is a Chicago-based product liability firm that is familiar with the risks associated with ranitidine, as well as many other kinds of dangerous drugs. We are staying on top of the developing news about ranitidine. If you believe that you have been harmed by Zantac, call us at 312.462.1700 or contact us via our online form to tell us about your situation.
List of Products Involved in Zantac Recall:
| Product Name | NDC Number | Lot Nbr. | Expiration Date | Date of Manufacture |
| --- | --- | --- | --- | --- |
| RANITIDINE 150mg Capsules 500 count | 0781-2855-05 | HD1862 | 4/30/2020 | 4/19/2017 |
| RANITIDINE 150mg Capsules 500 count | 0781-2855-05 | HP9438 | 9/30/2020 | 9/5/2017 |
| RANITIDINE 150mg Capsules 500 count | 0781-2855-05 | HP9439 | 9/30/2020 | 9/6/2017 |
| RANITIDINE 150mg Capsules 500 count | 0781-2855-05 | HP9440 | 9/30/2020 | 9/5/2017 |
| RANITIDINE 150mg Capsules 60 count | 0781-2855-60 | HC9266 | 4/30/2020 | 4/19/2017 |
| RANITIDINE 150mg Capsules 60 count | 0781-2855-60 | HD1865 | 4/30/2020 | 4/19/2017 |
| RANITIDINE 150mg Capsules 60 count | 0781-2855-60 | HP9441 | 9/30/2020 | 9/6/2017 |
| RANITIDINE 150mg Capsules 60 count | 0781-2855-60 | JK7994 | 8/31/2021 | 8/7/2018 |
| RANITIDINE 150mg Capsules 60 count | 0781-2855-60 | JK8659 | 8/31/2021 | 8/7/2018 |
| RANITIDINE 300mg Capsules 30 count | 0781-2865-31 | HD8625 | 4/30/2020 | 4/27/2017 |
| RANITIDINE 300mg Capsules 30 count | 0781-2865-31 | HD9275 | 4/30/2020 | 4/27/2017 |
| RANITIDINE 300mg Capsules 30 count | 0781-2865-31 | HU2207 | 8/31/2020 | 8/24/2017 |
| RANITIDINE 300mg Capsules 30 count | 0781-2865-31 | HX6676 | 3/31/2021 | 3/20/2018 |
| RANITIDINE 300mg Capsules 30 count | 0781-2865-31 | HX6677 | 3/31/2021 | 3/20/2018 |