Aurora Personal Injury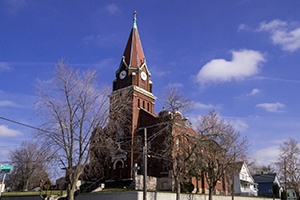 Aggressive Personal Injury Lawyers for Victims in Aurora
When you are visiting someone else's property or purchasing goods, for example, you do not expect to be involved in an accident or injured. Unfortunately, serious injuries and even deaths occur each day as a result of product defects, auto accidents, slip and falls, toxic torts, medical malpractice, and nursing home abuse, among other harmful events. Manufacturers may try to evade liability and hire experienced attorneys to provide a strong defense. As an injured consumer, you should have someone on your side. At Moll Law Group, our personal injury attorneys help Aurora residents pursue the compensation that they deserve.
Product Liability
We handle cases involving defects in auto parts, food, child products, medical devices, and pharmaceuticals, among other items. Illinois product liability lawsuits may be brought when a product has an unreasonably dangerous defect that causes harm to a consumer or user of the product. Illinois allows plaintiffs to use a theory of strict liability, which means that you may recover compensation even if a manufacturer used reasonable care. If your child's toy explodes and injures your child, for example, you will need to establish that there was a defect and that the defect caused your child's injury.
Among the main types of product defects are marketing defects, also known as failures to warn. A manufacturer has a duty to adequately warn consumers about risks in a product of which it knows or reasonably should know at the time that the product leaves the manufacturer's control. However, manufacturers are also expected to keep up with their products in the marketplace. If they receive reports that injuries or deaths resulted from using the product, they should provide updated warnings.
This principle is often applied in dangerous pharmaceutical and medical device cases. Just because the FDA approves a particular drug does not mean that the drug is safe. In some cases, it takes time for a serious side effect to show up. A defendant's reasonable care or inability to discover a dangerous aspect of a pharmaceutical is not a defense in a failure to warn case.
In dangerous pharmaceuticals cases, the manufacturer must provide warnings to doctors who prescribe the drug. The warnings should tell doctors of any potential adverse reaction of which the manufacturer knows or should know. Under the learned intermediary doctrine, the manufacturer does not owe a duty to warn a consumer directly. The rationale is that the doctor is appropriately situated to provide an analysis of the risks and benefits of the drug for a particular patient.
Medical Malpractice
If a doctor fails to warn you about a serious side effect, a medical malpractice lawsuit may be more appropriate than a product liability lawsuit. In a medical malpractice case, you will need to establish that your health care provider deviated from the accepted standards and practices of the medical community when treating the medical problem in your situation. This standard is typically the subject of expert testimony.
Nursing Home Abuse
We also handle nursing home abuse cases. The Illinois Nursing Home Care Act allows nursing home residents and their families to bring private lawsuits for compensation. Other laws that may apply are the Elder Abuse and Neglect Act or the Illinois Act on Aging. Common law claims also may be appropriate.
Premises Liability
If you have been harmed on someone else's property due to a dangerous condition, we may be able to recover compensation on your behalf. Premises liability lawsuits may be brought in a variety of circumstances, including when someone has a slip and fall, suffers a dog bite, falls due to a broken railing, or is struck by falling objects. In a premises liability lawsuit, you will need to prove that the owner knew or should have known about the dangerous condition, but it failed to make repairs or provide warnings about it.
Automobile Accidents
Most auto accident cases arise out of negligence. This occurs when a driver failed to act with reasonable care and caused injuries to someone else on the road as a result. Victims may be compensated for both economic and noneconomic losses.
Toxic/Environmental Torts
Toxic torts often arise from corporations dumping untreated waste or other chemicals into the environment, resulting in harm to people in neighborhoods nearby. In some cases, federal or state statutes regulate the conduct of corporations, and their duties toward the public are clear. However, in other cases, you may need to establish a duty based on principles of reasonable care.
Contact a Personal Injury Attorney in Aurora or Surrounding Areas
People who have been hurt due to someone else's misconduct or negligence may have grounds to bring a claim for compensation. Representing victims in the Aurora area, the personal injury lawyers at Moll Law Group are staunch and experienced advocates for injured individuals and their families. Billions of dollars have been recovered in cases in which we have been involved. Call us at 312-462-1700 or complete our online form to arrange a free appointment with a personal injury or product liability attorney.