Resources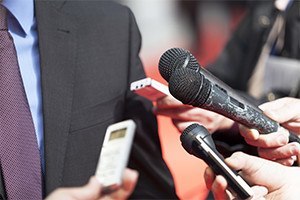 About Our Firm
Antitrust-EPDM Litigation
Anti-trust Ocean Shipping Litigation
Anti-trust Sulfuric Acid Litigation
Baby Carrier and Stroller injuries
Baxter Litigation
Baycol Litigation
Bextra Litigation
Bridgestone/Firestone/Ford Litigation
COVID-19 Litigation
Desnick Eye Care Centers Litigation
DPT Vaccine Litigation
Dramshop Litigation
Ephedra Litigation
Fen-Phen Diet Drugs Litigation
Ford Thick Film Ignition Litigation
Guidant Ancure Litigation
Hostess Litigation
Imported Drugs
JUUL E-cigarettes Litigation
Meridia Litigation
Nightclub Tragedy
Pilgrim's Pride/Wampler Foods Litigation
Prempro Litigation
Roundup Litigation
Sara Lee Litigation
Serzone Litigation
Silicone Gel Breast Implants Litigation
Tobacco Litigation
Viacom-Showtime/King/Tyson Litigation
Vioxx Litigation
Wishard Memorial Hospital Litigation
Chicago Injury Attorneys Dedicated to Protecting Consumer Safety
Founded by principal Ken Moll, the members of Moll Law Group have decades of experience litigating individual, coordinated, and class action lawsuits involving consumer safety, particularly product liability claims. We have been involved in significant, high-impact litigation on a national level, including cases involving Baycol, Baxter, Bextra, Bridgestone, Celebrex, DPT vaccines, Ephedra, Fen-Phen diet drugs,
Firestone, Ford, Guidant, Hostess, Meridia, Sara Lee, Serzone, silicone gel breast implants, Big Tobacco, and Vioxx. Based in the Chicago area, our injury lawyers have spent our careers trying to make American society safer. Here, we have provided a variety of media reports that help convey this message and assist you in learning more about the work that we are proud to do.
Holding Manufacturers Accountable for Defective Products
In some product liability cases, there is strength in numbers. We have participated in many class action lawsuits, such as those involving tobacco and pharmaceuticals, but we also recognize that this vehicle is not always the best way for a victim's rights to be asserted. For example, we opposed class certification in several cases including breast implant litigation because there were many different breast implant products and very different injuries and damages among the people affected.
In all product liability lawsuits, we retain experts to testify as to the defects that caused the injuries. There are three types of defects that may render a product dangerous: manufacturing defects, design defects, and marketing defects (also known as failures to warn). The type of expert needed varies based on the type of product. For example, certain experts may be more appropriate to testify on child safety, while other experts are suitable for automobile safety cases.
The theory under which you are most likely to recover compensation for injuries caused by dangerous consumer items varies from state to state. Product liability lawsuits may be based on theories of strict liability, negligence, fraud, misrepresentation, or breach of warranty. Often, we start by pursuing many of these theories and conduct thorough research in order to determine which theories are worth pursuing at trial.
When trying to recover under a strict liability theory, we need to show that a product was unreasonably dangerous when it left the manufacturer's control and that the dangerous condition caused your injuries. For example, if you were in an SUV that rolled over, we would need to show that the SUV was unreasonably dangerous when it left the car manufacturer and it was the SUV's dangerous condition that caused your injuries.
If you successfully prove your case under one or more theories of liability, you may recover compensation for your injuries. These also vary from state to state, but they typically include medical bills, lost income, out-of-pocket expenses, property damage, mental anguish, and pain and suffering. Punitive damages have been recovered in cases in which we were involved. Usually, these are available in situations involving egregious manufacturer conduct, such as when a drug or device manufacturer conceals a dangerous side effect from the public in order to continue making profits.
Protect Your Rights by Enlisting a Chicago Injury Lawyer
Our injury attorneys help Chicago residents and consumers nationwide explore their legal options and assert their rights. Moreover, as numerous media reports about Moll Law Group demonstrate, our product liability lawyers are committed to consumer protection and accident prevention. We represent injured individuals and families in Wheaton, Naperville, and Schaumburg, as well as communities across Cook County. Moll Law Group also assists victims of defective products throughout the U.S., including in California, New York, Massachusetts, Ohio, Florida, and Texas. Billions of dollars have been recovered in cases in which we were involved. Call us at 312-462-1700 or use our online form to set up a free consultation.