Chicago Clergy Sexual Abuse Lawyers
Attorneys Representing Victims of Abuse by Clergy in the Chicago Area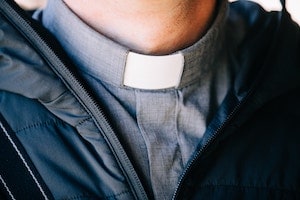 According to Illinois Attorney General Lisa Madigan, six Catholic dioceses in the state will not reveal the names of a minimum of 500 priests accused of sexual abuse. Her office has spoken to all six dioceses and met with diocesan representatives, lawyers, and bishops. Our Chicago sexual abuse lawyers understand that the investigation has lasted for months. It started after a Pennsylvania grand jury report found 300 priests who had perpetrated sexual abuse in that state. The report covered two years of investigations into clergy sexual abuse and included findings of 1,000 victims. The report claimed that the cover-up within the Catholic Church went all the way up the chain of command to the Vatican.
Ms. Madigan stated that in failing to thoroughly investigate allegations of clergy sexual abuse, the Church had failed in its moral duty to give survivors, parishioners, and the public an accurate account of all of its priests' sexually inappropriate conduct in Illinois. She asserted that the failure to investigate meant that the Church had not made efforts to determine whether the priests' conduct was concealed or ignored by superiors.
The dioceses have identified 185 priests whom they believe were accused by credible people of sexually abusing kids. However, they had also received accusations against at least 500 additional priests, and those accusations were not thoroughly investigated or brought to authorities. Often, a diocese would excuse itself by arguing that a priest was dead or had already quit at the time that an accusation was initially reported to the diocese. Chicago Cardinal Blase Cupich gave a statement expressing the Church's regret for its failure to address the problem of clergy sexual abuse.
Claims Against the Church
If you or your child were harmed by clergy sexual abuse in Illinois, you may have a claim not only against the perpetrator of the abuse but also against the Church itself. A perpetrator may be held liable under a theory of battery. However, perpetrators may not have significant resources, and their access to children was gained through the Church. Therefore, the Church may be held liable. Among other things, a lawsuit against the diocese may allege negligence. The diocese should conduct a background check on its employees to make sure that its priests and other employees can safely be put around children. If the diocese failed to conduct a background check or saw that a priest had a history of child sex abuse complaints or other complaints that should have raised red flags, it may be held liable for negligent hiring or negligent supervision.
Special Relationship
Also, the diocese may be directly liable because of its special relationship with parishioners and their children. A special relationship gives rise to a fiduciary duty, which is the utmost duty owed. When a special relationship is alleged, it may be necessary to prove that the diocese had exclusive control and custody of the victim, such that parents were deprived of their ability to protect their child and such that the diocese had superior knowledge about the specific risk of child sex abuse presented by the perpetrator priest, as well as the risk of abuse at its programs and facilities. A special relationship may be created as well when a child and their parents are solicited to participate in youth programs at a church.
Fraud Claims
Sometimes, it may be appropriate to sue for fraud or misrepresentation. These allegations may be pursued if a victim and their attorney can prove that the diocese had actual knowledge of sexual abuse by its priests and other agents, hid that information from students, and misrepresented and withheld the scope of the clergy sexual abuse problem. Also, the victim and their family must have relied on the false statements and non-disclosures of the diocese and suffered harm because of their reliance.
Consult a Skillful Sexual Abuse Attorney in the Chicago Area
If your child suffered from clergy sexual abuse at the hands of a priest or another agent of the Catholic Church, you may be able to recover compensation. The compensation that you may be able to recover for clergy sexual abuse includes both economic and non-economic losses, such as emotional distress, pain and suffering, loss of enjoyment of life, loss of religious faith, and the costs of psychological therapy and treatment. Punitive damages may also be available in a clergy sexual abuse case. Call Moll Law Group at 312.462.1700 or complete our online form to set up an appointment with a compassionate sexual abuse lawyer to discuss your options.