Community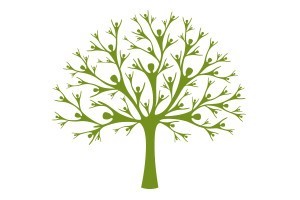 Injury Lawyers Serving the Chicago Area and Beyond
At Moll Law Group, our Chicago injury attorneys work diligently to pursue the maximum possible compensation for each of the accident victims whom we serve. At the same time, we also try to help reduce the risk of harm to consumers and give back to our neighborhoods and the community at large. We are not just a group of aggressive litigators serving individual clients, although that is a role in which we have earned substantial accolades and respect on regional and national levels. In addition, we use our knowledge and experience to advocate for safety in society at large. This includes seeking to make communities aware of threats before they cause real harm and providing investments of time and money to organizations that follow principles in alignment with our goals. The attorneys at Moll Law Group are proud of working to strengthen communities as dedicated consumer advocates.
A Multifaceted Approach to Helping Our Community
Our firm cares not only about its clients but also consumers nationwide. By creating the free Legal News Network® (LNN®), Moll Law Group gives consumers the opportunity to avoid serious injuries and deaths due to dangerous conditions and defective products. We take the information we gain by employing eminent experts in product liability lawsuits, and we pass along the benefit of our knowledge to ordinary people throughout the U.S.
An example of an area in which we have particular interest is pharmaceuticals. We provide consumers with information on the potential harmful side effects of drugs known to be dangerous. Most states follow the learned intermediary doctrine. This means if the drug manufacturer warns doctors of a dangerous side effect, it discharges its responsibility to warn consumers. However, in many cases, drug manufacturers fail to warn doctors or conceal the risks of their products. You may be able to recover compensatory damages for any injuries caused by dangerous pharmaceuticals under theories of strict liability, negligence, fraud, misrepresentation, or breach of warranty. In other cases, doctors fail to provide adequate warnings to patients, and in some cases, you may have grounds to sue a doctor.
All communities take particular interest in child safety. In the United States, the Consumer Product Safety Commission (CPSC) enforces mandatory standards for products used by children who are 12 years old or younger. The federal Child Safety Protection Act also regulates safety and manufacturing for child products. Certain states have enacted child safety laws. For example, in Illinois, the Children's Product Safety Act requires both manufacturers and retail stores to inform consumers of children's products that have been recalled, for which a safety warning has been issued, or for which a finding has been made that the product fails to conform to federal regulations. On our Legal News Network®, we provide information about car seats, strollers, high chairs, cribs, and other products that we have learned are dangerously defective due to manufacturing defects, design defects, or marketing defects.
In addition to protecting children, we recognize exceptional college students around the nation by offering scholarship awards of $1,000 twice a year, in the spring and fall. These are awarded to the college student who submits the best safety information essay on the topic of his or her choice, which furthers the law firm's goal of injury prevention. The student must be a U.S. citizen or a permanent legal resident of the U.S. and attend a full-time accredited two- or four-year community college, college, university, or graduate program.
Our attorneys also engage in community involvement by fundraising, volunteering, and serving as board members and board president for a broad range of nonprofit civic organizations, such as the Art Institute of Chicago, Auditorium Theatre of Roosevelt University, Bear Necessities Pediatric Cancer Foundation, PAWS Chicago, CureSearch for Children's Cancer, Giordano Dance Chicago, Greater Chicago Food Depository, Kids in Danger, Special Olympics, Susan G. Komen for the Cure, and many more. We contribute a portion of the proceeds from our cases to support their work.
Consult a Chicago Attorney When Bringing an Injury Claim
The Chicago injury lawyers at Moll Law Group stay current on the latest expert findings about consumer products, including pharmaceuticals, medical devices, toys, automobiles, and appliances. People from throughout Cook County, as well as the areas around Wheaton, Naperville, and Schaumburg, have enlisted our dedicated advocacy. Our product liability attorneys also represent injured consumers nationwide, including in California, New York, Michigan, Florida, and Texas. Billions of dollars have been recovered in cases in which we were involved. Call us at 312-462-1700 or use our online form to set up a free consultation.