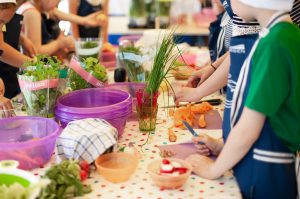 Parents in Chicago and around the country should be aware that recently, Ryan and Rose recalled the Cutie Spoovel utensil. The Cutie Spoovel is a transitional tool little kids use to eat, and it can present a danger. The handle of the Cutie Spoovel utensil can break off; this results in the release of small parts, posing a choking hazard for young children. The tool comes in two colors and is fashioned from a plastic core sheathed in silicone. The back of the spoon identifies the utensil as made by "Cutie Spoovel" and RR is printed on the handle back.
The manufacturer received three separate reports that the Cutie Spoovel utensil's handle broke when a child bit down on it. Neither injuries nor choking have been reported. The Consumer Product Safety Commission (CPSC) advised all recalled utensils should be removed from children. They should be disposed. The company can be contacted for either a full refund or a $20 shop credit.
In addition, if your child suffered injuries because of a Cutie Spoovel or other utensil for children, you may be able to recover damages in a product liability lawsuit. These lawsuits are brought when a person who used the product is injured by a defect in it. You and your child might be able to recover compensation if your child was injured by a defective Cutie Spoovel utensil or another child tool.