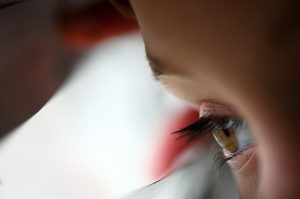 Recently United States health officials warned consumers that certain brands of eyedrops have been recalled because they were contaminated, and the contamination could result in vision trouble and injuries to the eyes. Last month, EzriCare eyedrops were recalled because there had been an outbreak of infections that were drug-resistant and resulted not only in permanent vision loss to five, but also the death of another. This month there were two new recalls for eyedrops distributed by Pharmedica and Apotex. So far, the latest recalls do not seem related to the earlier one, but it is best to be cautious. If you were injured by eyedrops, you should called the seasoned product liability lawyers of Moll Law Group.
Contact Moll Law Group About Your Claim
Apotex and Pharmedica told the Food and Drug Administration (FDA) they are voluntarily pulling certain lots of eyedrops from the market. Both companies had consulted with the FDA to determine that the products should be recalled.
Pharmedica has recalled two lots of its eyedrops. It also warned consumers to immediately stop using the drops and to bring them back to the place they were bought. The recalled eyedrops are Purely Soothing 15% MSM Drops, which are intended to treat irritated eyes. Around 2900 bottles were recalled due to risk of consumer blindness from using the product. However, injuries have not been reported.