Austin Personal Injury
Dedicated Personal Injury Attorneys Serving the Austin Region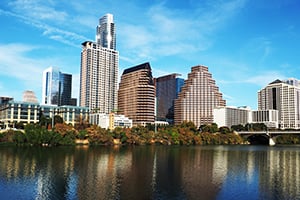 After you have been hurt in a serious accident, the responsible party's insurer may contact you. The purpose of the call is likely obtaining an admission of fault or other evidence to use against you should you bring a civil lawsuit. You should not speak to an insurer until you consult your own attorney. At Moll Law Group, our experienced personal injury lawyers help Austin residents hold people and entities accountable for the harm caused by their careless actions.
Product Liability
A product liability plaintiff in Texas needs to prove that a certain product was defective, it arrived without any major change in its condition, it was unreasonably dangerous due to the defect, and the defect was the legal cause of the victim's injuries. Plaintiffs may seek compensation for defects based on manufacturing, design, or marketing.
Medical Malpractice
When you visit your doctor, you expect to receive the utmost attention in your care. Doctors and nurses have a significant impact on the status of your health and the treatment of any illness or injury. When they deviate from the accepted standard of care in their specialty, the harm may have far-reaching effects. In Texas, it is necessary for a plaintiff to retain an expert and serve one or more expert reports within 120 days of filing a medical malpractice lawsuit.
Nursing Home Abuse
Nursing home residents are entitled to a certain standard of care under Title 40, Part 1, Chapter 19 of the Texas Administrative Code. Nursing homes and staff members are supposed to plan and execute a comprehensive care plan that includes personal, medical, social, and safety needs. If a nursing home neglects to abide by these rules, or the staff abuses a resident, they may be held responsible in a nursing home abuse lawsuit.
Premises Liability
In Texas, property owners owe people whom they have invited onto their property for mutual economic advantage a duty to warn against concealed, unreasonably dangerous conditions of which they should be reasonably aware, and the guest or customer is not. It will be important to show that the hazard that led to the accident was not open and obvious.
Automobile Accidents
A car crash is often caused by negligence. Generally, this means that one or more drivers failed to use reasonable care in driving safely, and consequently an accident causing injuries and property damage occurred. A driver's failure to use reasonable care may arise from drunk driving, distracted driving, or fatigued driving, among other behaviors.
Toxic/Environmental Torts
Toxic or environmental tort litigation often requires experts in environmental science, chemistry, and the physical effects of toxins. One of the most common types of toxic tort lawsuits involves contaminated groundwater. This is drinking water contaminated by mercury, pesticides, chromium, or other chemicals. If the contamination occurs due to negligence or a violation of a regulation, there may be grounds to file a lawsuit for compensation.
Discuss Your Situation with a Personal Injury Lawyer in Austin
If you are hurt due to negligence or wrongful conduct in the Austin area, the personal injury attorneys at Moll Law Group are ready to bring a lawsuit on your behalf. Our lawyers are experienced advocates who can take your case to trial if necessary. Billions of dollars have been recovered in lawsuits in which we have been involved. Call us at 312-462-1700 or complete our online form to set up a free consultation with a product liability attorney or consult us regarding another personal injury claim.