National Reimbursement Claims for Users of Fertility Drug, Bravelle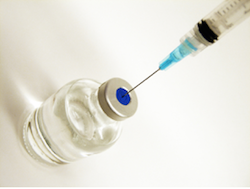 Chicago Law Firm Investigates Cases Nationwide for Full Reimbursement of all Expenses Related to the Fertility Drug, Bravelle
Chicago, February 22, 2016: A Chicago law firm stated today that it is investigating the filing of cases nationwide on behalf of all women in the U.S. that took the pharmaceutical Bravelle between March 27, 2014 and October 6, 2015. Ferring Pharmaceuticals manufactured the drug to treat fertility problems in women. However, due to complaints of its lack of efficiency, Ferring decided to voluntarily recall the product in October of 2015. Following the recall, Ferring Pharmaceuticals offered to compensate users with the costs of the medication only. However, one Chicago attorney states that Ferring's offer to refund the cost of the medication is not enough.
Bravelle is an injectable medication that is intended to work by providing the follicle-stimulating hormones (FSH) necessary to help women's ovaries produce eggs. The product gained FDA approval on May 06, 2002 and has since received multiple complaints of its ineffectiveness. Many women state that the drug failed to make them fertile after multiple attempts and made them spend tens of thousands of dollars on an ineffective medication.
Since the recall, Ferring has offered to provide patients who used Bravelle with a refund of the medication expense only. Many women claim that the amount of the refund is not enough to cover all expenses associated with the cost of taking the ineffective Bravelle. These associated expenses include medical procedures and fertility treatments that were performed in combination with the Bravelle injections.
Moll Law Group hopes to help these women obtain a full refund of all expenses associated with their Bravelle use via a national class action lawsuit. These expenses include medical-related expenses, in-vitro fertilization expenses, intrauterine insemination expenses, fertilization treatment expenses, out-of-pocket expenses, mental anguish, pain and suffering, etc. Moll Law Group intends to help everyone obtain all of their costs back, not just reimbursement for the medication costs.
The FDA attributes the reason for the recall to Bravelle being a sub-potent drug. This means that the drug did not contain a sufficient amount of the active ingredient to allow women to become pregnant. In some situations, this sub-potent drug made women vulnerable to an over-exposure of risks, including Ovarian Hyper-Stimulation Syndrome (OHSS). OHSS is a potentially fatal condition that causes swelling of the ovaries. Attorney Ken Moll, president of Moll Law Group, states that if these women were not getting the intended benefits of the drug, then they should not have been exposed to the unnecessary risks. At a bare-minimum, users of Bravelle who did not see effective results from the drug should seek a refund of all medical costs.
About Moll Law Group
Moll Law Group is a national injury law firm based in Chicago helping injured victims obtain the compensation they deserve. The president of Moll Law Group, Ken Moll, is available to discuss cases at 312.462.1700.