Fresenius GranuFlo and NaturaLyte Settlement Announced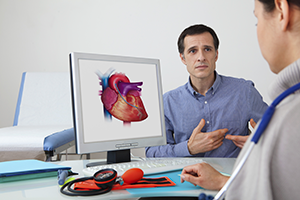 Fresenius agrees to pay $250 Million to Settle Dialysis Drug, GranuFlo and NaturaLyte, claims
Provisions of the settlement state that 97% of the Plaintiffs must agree to the settlement by July 2016 in order to receive funds by August 2016.
Chicago, February 22, 2016: A Chicago Law Firm announced today that after years of litigation, Fresenius has finally agreed to settle lawsuits regarding its dialysis drugs Granuflo and Naturalyte. This decision made by the healthcare company is due in part to allegations that its products cause an increased risk of cardiovascular injuries to consumers. Lawsuits filed allege that the company knew about the increased risks and failed to inform consumers and medical providers of the risks in an adequate and timely fashion. In an internal memo dated November 4, 2011, Fresenius Medical Care informed its doctors of the significant risk factors associated with cardiopulmonary arrest in the dialysis products. Although Fresenius warned its own doctors of the increased risks, it did not warn outside clinics which used its products. It wasn't until the memo was leaked to the FDA that a class 1 recall (the most serious type of recall) was initiated in 2012. Since then, many patients who used Granuflo and Naturalyte and have suffered serious injuries as a result have filed claims against Fresenius. Finally, Fresenius agreed to pay $250 Million to settle these claims but at least 97% of the plaintiffs must agree to the settlement by July 2016. If the plaintiffs agree to the terms of the settlement by this date, it is estimated that the funds will be made available on or around August 2016. Of the $250 million Fresenius offered to settle the claims, $220 million is expected to be funded by insurers. Moll Law Group is assisting victims of Granuflo and Naturalyte and at the very least, reviewing the facts of their claims and informing them of their options moving forward.
About Moll Law Group Moll Law Group is a chicago-based national injury law firm dedicated to helping injured victims obtain the compensation they deserve. The president of Moll Law Group, Ken Moll, is available to discuss claims at 312-462-1700.