Houston Products Liability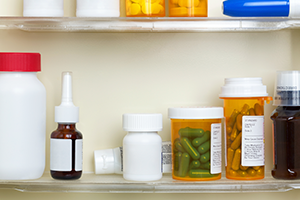 Attorneys Advising Injured Consumers in Houston
Most people do not expect to be harmed by drugs or devices that were prescribed by their doctors, or products they purchase in stores. We expect the items we buy to be reasonably safe if we use them properly. Unfortunately, manufacturers do not always make safe design choices, conduct adequate testing, or provide warnings about known dangers. People who are injured due to defective products may have grounds to file a lawsuit. The product liability lawyers at Moll Law Group represent consumers in Houston seeking damages for their harm. Billions of dollars have been recovered in cases in which we were involved.
Holding a Manufacturer Accountable for a Defective Item
In Texas, a product liability plaintiff may be able to recover damages if he or she can prove that the product has a defect, this defect caused the injuries or damages, the defect made the product unreasonably dangerous, and the product arrived at the claimant without a substantial change in its condition.
There are three types of defects for which manufacturers may be held liable: design defects, manufacturing defects, and marketing defects. Design defects are usually found in most or all specimens of a product line, and they result from flaws in the intended design. Manufacturing defects arise out of errors made in the manufacturing process and are in one or a limited number of specimens of the product. Marketing defects are flaws in the information about a product given to a consumer (or a doctor, if the product is a prescribed medical device or pharmaceutical).
By contrast, manufacturers and sellers would not be liable when a product is inherently unsafe and the ordinary consumer who buys the product knows of these dangers, or when the product is a common consumer product that is intended for personal consumption, such as sugar or tobacco.
Moreover, sellers that are not involved in manufacturing may be held liable if the injured consumer can prove that the seller participated in the design, the seller altered the product and the harm arose from the alteration, the seller was an installer and the harm arose out of the installation, the seller had control over warnings that were inadequate and caused harm, the seller made express factual representations about the product that were incorrect and relied upon, and if the representation had been true the claimant would not have been hurt, the seller had actual knowledge of a defect that harmed the plaintiff, or the manufacturer is insolvent or not subject to the court's jurisdiction. These theories offer additional opportunities to pursue damages if the manufacturer is unable to fully compensate a victim.
A wide range of damages may be available to injured consumers who prevail in a product liability claim. These usually include economic costs and losses, such as lost income, medical expenses, and the costs of future treatment. Plaintiffs also may seek compensation for non-economic forms of harm, such as pain and suffering.
Discuss Your Houston Product Liability Case with a Lawyer
Houston has a large industrial base in manufacturing, among other industries. If you suffered injuries or illness due to a defective product, the personal injury attorneys at Moll Law Group are available to represent you in pursuing compensation. We represent clients nationwide. Call us at 312-462-1700 or use our online form to set up a free consultation.