Jacksonville Personal Injury
Personal Injury Attorneys Assisting Jacksonville Residents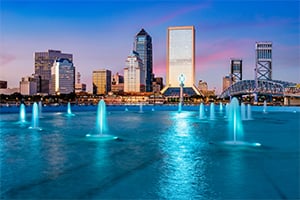 Catastrophic injuries may change your life permanently. For example, they may make it necessary for you to retain household help, make changes to your home, or obtain vocational rehabilitation. For most people, the toll that catastrophic injuries take may be hard to quantify. It is important to retain an experienced attorney who can explore all of the aspects of your claim. At Moll Law Group, our personal injury lawyers help Jacksonville residents pursue compensation.
Product Liability
As a plaintiff in Jacksonville, you may be able to bring a product liability lawsuit against a manufacturer if a product that you bought or used was defective and injured you. Product liability law in Florida is complex, but it is based on the idea that manufacturers have a duty to design and produce a reasonably safe product. A manufacturer or distributor that places an inherently dangerous product in the marketplace is supposed to provide adequate warnings of the risks of using the product.
Medical Malpractice
You trust that your doctor and their staff will use the utmost care in treating and diagnosing you. Unfortunately, mistakes may happen. If a health care professional deviates from the accepted standard for a professional of their type and causes a serious injury or illness, you may have grounds to bring a medical malpractice lawsuit.
Nursing Home Abuse
You should be aware of the possibility of nursing home abuse and negligence when you put your loved one in a nursing home in Florida. Nursing home patients are entitled to certain rights under the law, including the right to be in a comfortable, safe, clean, and homelike environment. Nursing home laws require facilities to provide patients with appropriate living quarters, bedding, and clothes, as well as clean drinking water and safety features. A nursing home's failure to provide these rights, if it gives rise to an accident, may be grounds for a nursing home neglect lawsuit.
Premises Liability
If you are hurt on someone else's property because of a dangerous property condition, you may have a basis to bring a premises liability lawsuit. For example, if you slip on a substance in a restaurant where you were eating, you might be able to recover compensation for your injuries. In addition to other elements, you will need to show that the restaurant owner possessed actual or constructive notice of the substance but did not clean it up or put up warning signs.
Automobile Accidents
Some car accidents result from a distracted or drunk driver, but many are the fault of two drivers, each of whom partially contributed to the crash. You may recover compensation even if you were partly at fault. Florida follows a rule of pure comparative negligence in car accident cases, making it crucial to consult an attorney before you talk to an insurance adjustor for the other party. Comparative negligence means that a compensation award may be limited by a victim's degree of responsibility for the accident.
Toxic/Environmental Torts
Corporations sometimes take shortcuts when it comes to health and safety considerations. When a corporation fails to use reasonable care in connection with its operations, that failure may cause illnesses and injuries to the communities around it. People who are injured may have grounds to bring a toxic tort lawsuit. For example, a farm that sprays pesticides without reasonable care for the way that these toxic substances may be dispersed may be held accountable.
Explore Your Options with a Personal Injury Lawyer in Jacksonville
Representing Jacksonville residents and others, the personal injury attorneys at Moll Law Group are dedicated advocates for injured consumers and ordinary people. Billions of dollars have been recovered in lawsuits in which we have been involved. You can call us at 312-462-1700 or complete our online form to schedule a free consultation with a product liability attorney or seek advice with another personal injury claim.