New York Products Liability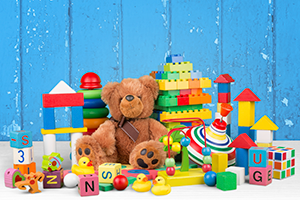 Product Liability Lawyers Serving Consumers in New York
When you buy a product, whether it is a pharmaceutical or a children's toy or a car, you expect it to be safe. Under New York law, manufacturers and sellers of products are supposed to make sure their items are not defective or dangerous, and they must provide warnings if there are aspects of a product that are unsafe. Many injuries and deaths could have been prevented if manufacturers were more zealous about ensuring consumer safety. If you are hurt by a defective item in New York, consult the product liability attorneys at Moll Law Group to see if you have a viable claim.
Bringing a Personal Injury Claim against a Manufacturer
You may file a product liability claim if the item that hurt you was defective. Manufacturers sometimes argue that a product was not defective, but that a consumer misused the product in an unforeseeable way, and the misuse was the cause of his or her injuries. There are three types of product defects that are actionable: design defects, manufacturing defects, and marketing defects. You need to prove that there was a defect, you were injured, the defect caused your injuries, and you used the product as intended or in a reasonably foreseeable way.
Design defects exist when a product works the way it was designed to work, but there is a flaw in the design that makes it unreasonably dangerous. Generally, when there is a design defect, every item in a particular product line is defective. If a dangerous flaw is recognized during the design process, the designer is supposed to design it out of the product as long as this can be done without destroying the usefulness of the product. If a designer cannot accomplish this, warnings must be given to make sure consumers are aware of the dangers and risks.
When there is a manufacturing defect, there is a flaw during the manufacturing process that results in a product that does not meet the design specifications and causes the product to be dangerous. Generally, a manufacturing defect only exists in one or a few items from a product line. For example, if the brakes of a car are made without a certain critical component, resulting in injuries to a driver who brakes, there likely is a manufacturing defect.
Marketing defects may exist when there is a failure to warn or inadequate instructions. Manufacturers are required to give adequate warnings of dangers and risks that are known to them and that a consumer would not ordinarily discover or know. For example, a manufacturer does not need to warn that a knife can cut because the danger of this is usually known.
Enlist an Experienced Product Liability Attorney
New York City is the most populous city in the nation and exerts an influence on many important industries, including commerce, banking, media and publishing, technology, art, and education. It is home to numerous Fortune 500 companies. If you are hurt due to a defective item in New York, the product liability lawyers at Moll Law Group are available to help you recover compensation for your injuries. Our injury attorneys represent clients around the nation. Billions have been recovered in cases in which we were involved. Call us at 312-462-1700 or complete our online form to set up a free consultation.