Philadelphia Products Liability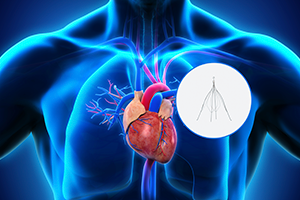 Product Liability Attorneys Representing Philadelphia Residents
Consumers do not expect to be injured by the pharmaceuticals, medical devices, child products, cars, recreational items, or appliances that they buy. Unfortunately, not all products are as safe as they should be. A defective device can cause catastrophic injuries or even death to an unsuspecting consumer. Pennsylvania tends to be friendly to product liability plaintiffs, but its law differs from some other jurisdictions. If you are hurt due to a defective item in the Philadelphia area, the product liability lawyers at Moll Law Group are available to help you seek compensation for your losses.
Asserting Your Right to Compensation
Pennsylvania courts follow the Restatement (Second) of Torts with regard to product liability cases, rather than the Third Restatement. Under this law, liability is imposed on a an entity that sells a product in a defective condition that is unreasonably dangerous to a user or consumer, if the seller is engaged in the business of selling the product, and it is expected to reach and does reach the user without being substantially changed. This rule applies even when a seller uses all reasonable care to prepare the product, and the user has not purchased it directly from the seller. In order to recover damages under a strict liability theory, you need to show that the product was defective, the defect existed when it left the manufacturer, and the defect was the legal cause of your injuries.
There are three types of recognized categories of defects: marketing, manufacturing, or design. A failure to warn about a drug's dangerous side effects, for example, is a marketing defect. A manufacturing defect is a flaw during manufacturing that makes a product unreasonably dangerous.
A design flaw is part of the product that is intended by the designer. Proving a design defect can be done by showing by a preponderance of the evidence that either the danger of the product is unknowable to the average consumer, or a reasonable person would decide that the probability and severity of harm caused by the product outweigh the burden of taking safety measures. The former tends to take a more common-sense approach. The latter requires a cost-benefit analysis. In many cases, it is necessary to show that there was an alternate feasible design that a manufacturer could have used, which would have been just as useful as the design that was used but less dangerous.
Unlike some other jurisdictions, Pennsylvania does not allow plaintiffs to pursue manufacturers of prescription drugs and medical devices under a strict liability theory, on the grounds that these items are incapable of being made perfectly safe. Instead, the law requires you to prove negligence. This requires proof that the defendant owed you a duty of care, the defendant breached the duty, the breach proximately caused your injuries, and you suffered actual damages as a result.
Consult an Experienced Product Liability Lawyer for a Claim in Philadelphia
If you have been hurt by a defective item in Philadelphia, the product liability attorneys at Moll Law Group are available to help you bring a claim for compensation. Billions of dollars have been recovered in cases in which our injury lawyers have been involved. Call us at 312-462-1700 or use our online form to arrange a free consultation.