Phoenix Products Liability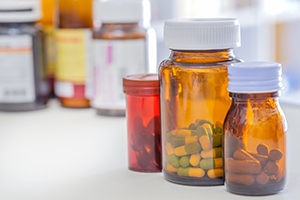 Product Liability Attorneys Serving Residents of Phoenix
When you buy a product, you expect that it has been adequately tested and developed to eliminate or significantly reduce the risk of harm. However, not all manufacturers act reasonably to make sure their products are safe, and even manufacturers who do use reasonable care may put items on the market that cause severe harm. If you are injured due to a defective product in Phoenix, you should consult the product liability lawyers at Moll Law Group for guidance in pursuing a claim for compensation against the manufacturer or another entity in the chain of distribution.
Pursuing Compensation for Harm Caused by a Defective Product
In order to establish a product liability claim in Arizona, you need to establish that the defendant manufactured or sold a product that was defective and unreasonably dangerous and that it caused your injuries. Defects are considered to cause injuries when they lead to harm that would not have happened without the defect. The defect may be in design, manufacturing, or marketing.
A product with a manufacturing defect that is unreasonably dangerous exists if it has a condition not intended by the manufacturer, and because of this deviation from the design it fails to perform as safely as the ordinary consumer expects that it will when it is used in a reasonably foreseeable way.
A design defect exists in Arizona when the harmful characteristics of a design outweigh its benefits, making it unreasonably dangerous to consumers. The design is considered unreasonably dangerous if the product fails to perform as safely as an ordinary consumer expects when using the product in a reasonably foreseeable way.
Marketing defects are also known as failures to warn. In these cases, the plaintiff's claim hinges on whether there was an adequate warning or instruction with the product. A product has a marketing defect and is unreasonably dangerous if it is unreasonably dangerous for a consumer to use it in a foreseeable way without including adequate warnings or instructions.
There are many defenses that may be available to manufacturers in Arizona. In what is known as the "state of the art" defense, the defendant can argue that it is not at fault if it proves that the plans or designs for the product conformed with the "state of the art" at the time the product was first sold by the defendant. The "state of the art" is the scientific, technical, and mechanical knowledge of manufacturing, testing, designing, and labeling in existence and useable at the time of manufacturing. Another defense is the modification of product defense. In this defense, the defendant can argue that the plaintiff or a third party was at fault for modifying the product before it injured the plaintiff.
If you are able to successfully establish a manufacturer's liability, you may be able to recover compensatory damages and potentially also punitive damages if the defendant's conduct was particularly egregious.
Consult an Experienced Product Liability Lawyer
Phoenix is the sixth-most populated city in the United States and home to several Fortune 500 companies. Major industries include manufacturing, retail, health care, financial services, and real estate. If you are injured by a defective product in Phoenix, the experienced product liability attorneys at Moll Law Group are available to pursue a claim for compensation for your injuries. Our injury attorneys represent victims around the nation. Billions of dollars have been recovered in cases in which we were involved. Call us at 312-462-1700 or use our online form to set up a free consultation.