San Antonio Products Liability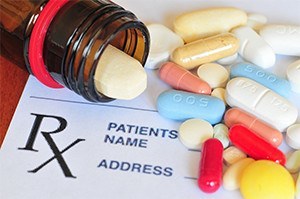 Product Liability Attorneys Helping San Antonio Residents
As a consumer, you have the right to expect that the items that you buy in the store or that are prescribed by a doctor are reasonably safe, or at least that they carry adequate warnings of potential dangers. Unfortunately, many products are far more dangerous than consumers expect, resulting in catastrophic injuries or even death. Some items that have been proven to be unreasonably dangerous include certain types of toys, child products, appliances, cars or car parts, pharmaceutical drugs, medical devices, and recreational equipment. If you are hurt by a defective item in San Antonio, the product liability lawyers at Moll Law Group are available to help you seek compensation.
Pursuing Damages from a Manufacturer in Texas
The Texas Civil Practice and Remedies Code controls product liability lawsuits in this state. To succeed in a claim, you need to provide evidence that the item was defective, it arrived to you without being substantially changed in condition, the defect alleged made the product unreasonably dangerous, and the defect caused your damages. Categories of defects that are recognized include marketing defects, manufacturing defects, and design defects.
Proving a manufacturing defect tends to be straightforward. You need to show that the item deviates from the specifications for the product. To prove a design defect, you need to establish that there was a safer alternative design that the manufacturer could have used. Most marketing defect claims are failure to warn claims. To prove this type of defect, you usually need to prove that there were inadequate warnings attached to the product.
Under Chapter 82 of the Texas Civil Practice and Remedies Code, "innocent sellers" are protected. Primary liability is placed on the manufacturer because the manufacturer is in a better position to recognize product defects than someone who simply sells the product. Under the law, a seller is defined as any party engaged in putting a product or its components into the stream of commerce for use or consumption.
In order to be considered "innocent," however, a seller cannot have:
Participated in designing the product;
Provided a modification to the product if the modification was the cause of injury;
Installed the product on another product if the installation was the cause of injury;
Exercised control over warnings or instructions accompanying the product if these were the cause of injury;
Provided incorrect factual representations about a product upon which a consumer relied, if that representation caused the injury; or
Failed to disclose known product defects that were the cause of injury.
In contrast, a manufacturer under the code is defined as a party that is a designer, formulator, constructor, assembler, rebuilder, fabricator, producer, or compounder of a product or its components. In some cases, these definitions overlap, and it may require a case-by-case analysis to determine who is the proper defendant in a product liability lawsuit. Under Chapter 82, there is no protection for sellers if the manufacturers are insolvent or not subject to the court's jurisdiction.
Enlist a Product Liability Lawyer for a Claim in San Antonio
If you have been hurt by a defective item in San Antonio, the experienced product liability attorneys at Moll Law Group are available to help you pursue compensation for your harm. Billions of dollars have been recovered in cases in which our injury lawyers have been involved. Call us at 312-462-1700 or use our online form to schedule a free consultation.