San Jose Products Liability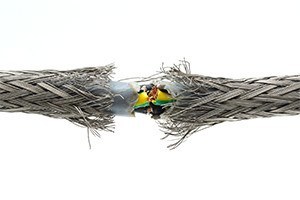 Injury Attorneys Representing San Jose Consumers
California is known as a leader in consumer protection, including cutting-edge product liability laws. Consumers have a right to expect that the products they buy are safe for use. Unfortunately, in many cases, defective items injure unsuspecting consumers. Products that are potentially dangerous include common household appliances, pharmaceuticals, medical devices, toys, baby equipment, and cars. If you are hurt by a defective product, you may bring a claim for compensation or file a lawsuit. The product liability lawyers at Moll Law Group provide aggressive, knowledgeable representation to injured consumers in San Jose, California and elsewhere in the U.S. Billions of dollars have been recovered in cases in which we have been involved.
Product Liability Claims in California
In California, a plaintiff can allege three basic types of claims when bringing a product liability lawsuit: strict liability, negligence, and breach of warranty. In cases involving intentional misconduct, it may also be possible to recover compensation under theories of fraud and deceit.
Strict liability is one of the most straightforward theories by which a plaintiff can recover compensation. A manufacturer or someone in the chain of commerce for a particular product may be held strictly liable if it puts a product on the market without inspecting for defects, knowing it will be used, and the product has an actionable defect that causes an injury to someone. The product must have been used in a reasonably foreseeable way and must have been defective when it left the defendant's control. The law imposes liability on manufacturers in this manner to make sure that manufacturers, which are in a better position to know about defects, bear the costs of injuries arising from their products.
Actionable defects include design defects, manufacturing defects, and marketing defects. Each of these defects requires proof of slightly different elements. Marketing defects, often known as failures to warn, are situations in which there are insufficient warnings about dangers or safety hazards. Liability attaches only if there is an absence of an adequate warning about a dangerous feature that renders the product substantially dangerous to its users.
Design defects are flaws that exist in every sample of the product because they involve intentional aspects of the product. A product is considered defectively designed if it meets either of two tests: the consumer expectation test or the risk/benefit test. The former test requires the plaintiff to prove that the defendant manufactured or was otherwise in the chain of commerce for the product, the product did not perform as safely as an ordinary consumer would expect it to perform when used in a reasonably foreseeable way, the plaintiff was injured, and the product's failure to perform safely substantially caused the plaintiff's injuries.
Manufacturing defects are usually one-offs that occur because of a flaw in the process by which a product was made. A plaintiff will need to prove that the defendant manufactured, distributed, or sold an item, it had a manufacturing defect when it left the defendant's possession, it harmed the plaintiff, and its defect was a substantial factor in causing harm.
In California, once a plaintiff proves a defect through circumstantial evidence, the burden of proof shifts to the defendant manufacturer or seller. Simply complying with safety standards and regulations does not establish that a defendant was not negligent. Moreover, a manufacturer's decision to take subsequent remedial measures to make a product safe is admissible in a strict liability lawsuit.
Consult a Product Liability Lawyer in San Jose
If you are injured due to a defective product, you may have grounds to take legal action. The product liability attorneys at Moll Law Group are available to represent you in a lawsuit for damages in San Jose. Call us at 312-462-1700 or use our online form to set up a free consultation with an injury attorney.