Phoenix
Los Abogados de Responsabilidad Civil del Fabricante Sirviendo a los Residentes de Phoenix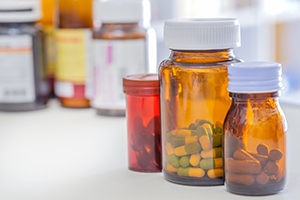 Cuando usted compra un producto, espera que haya sido probado y desarrollado para eliminar o reducir significativamente los riegos de daños. Sin embargo, no todos los fabricantes actúan razonablemente y se aseguran que sus productos sean seguros, incluso los fabricantes que hacen uso del cuidado razonable pueden lanzar artículos al mercado que causen graves daños. Si usted ha sido lesionado por un productodevice defectuoso, usted deberíacan consultar a los abogados de responsabilidad civil del fabricante de Phoenix de Moll Law Group, para que lo guíen al demandar un reclamo por compensaciónfiling a lawsuit en contra del fabricante o de otra entidad en la cadena de distribución.
Buscando la Compensación por Daños Causados ​​por un ProductoDevice Defectuoso
Con el fin de establecer un reclamo de responsabilidad civil del fabricante en Arizona, es necesariowill have tener que establecer que el demandado fabricó o vendió un producto que era defectuoso y excesivamente peligroso y que causó sus lesiones. Se considera que los defectos son causantes de lesiones cuando producen un daño que no hubiera sido posible sin el defecto. El defecto puede estar en el diseño, la fabricación, o el mercadeo.
Un producto con un defecto de fabricación que es excesivamente peligroso existe si tiene una condición no prevista por el fabricante y, debido a esta desviación del diseño, el producto falla al no funcionar de una manera tan segura como lo espera un consumidor ordinario, cuando es utilizado en una forma razonablemente previsible.
Un defecto de diseño en Arizona es factible cuando las características perjudiciales de un diseño son mayores que sus beneficios, haciéndolo excesivamente peligroso para los consumidores. El diseño se considera excesivamente peligroso si el producto no funciona con la seguridad que un consumidor ordinario espera cuando el producto es utilizado de una manera razonablemente previsible.
Los defectos de mercadeo también se conocen como fallas al advertir. En estos casos, la demanda del demandante depende de si hubo una advertencia o instrucción adecuada con el producto. Un producto tiene un defecto de mercadeo y es excesivamente peligroso si es excesivamente peligroso para un consumidor al usarlo de una manera previsible, sin incluir las advertencias o instrucciones adecuadas.
Los fabricantes en Arizona pueden presentar muchas defensas. En lo que se conoce como la defensa de "vanguardia". El demandado puede argumentar que no tiene la culpa si se demuestra que los planes o diseños del producto están en conformidad a la "vanguardia" en el momento en que el producto fue vendido por primera vez por la parte demandada.
La condición de "vanguardia" es el conocimiento científico, técnico y mecánico de fabricación, pruebas, diseño y etiquetado en existencia y aplicable al momento de la fabricación. Otra defensa es la teoría de la modificación del producto. En esta defensa, el demandado puede argumentar que el demandante o un tercero tuvo la culpa al modificar el producto antes que éste lesionara al demandante.
Si usted es capaz de establecer con éxito la responsabilidad del fabricante, es posible que pueda reponer los daños compensatorios y potencialmente también los daños punitivos, si la conducta del acusado fue particularmente ofensiva.
Consulte a un Abogado Experimentado en Responsabilidad Civil del Fabricante de Phoenix
Phoenix es la sexta ciudad más poblada de los Estados Unidos y sede de varias compañías listadas en el ranking "Fortune 500". Las principales industrias incluyen la manufactura, minoristas, cuidados de la salud, servicios financieros y bienes raíces. Si usted es lesionado por un producto defectuoso, los abogados experimentados de responsabilidad civil del fabricante en Phoenix de Moll Law Group están a su disposición may be able para demandar un reclamo por compensación por sus lesionesa lawsuit on your behalf. Nuestros abogados de lesiones personales representan a víctimas en todo el país. Se han recuperado miles de millones de dólares en los casos en los que nos hemos involucrado. Llámenos al 312-462-1700 o use nuestra forma en línea para agendar una consulta gratuita.