Failure to Diagnose Cancer & Cancer Misdiagnosis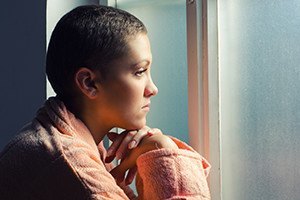 Knowledgeable Medical Malpractice Attorneys for Chicago Residents
If it is not caught in time, cancer can spread throughout the body in a process called "metastasis," attacking organs or tissues that may be very challenging to treat. How timely and accurate a diagnosis is made can make a big difference on whether a particular patient's cancer can be treated and go into remission. Cancer can attack the skin, breasts, cervix, colon, kidney, liver, brain, or prostate. With some forms of cancer, there are early screening methods, such as mammograms. However, if those screening methods are not interpreted appropriately, a proper diagnosis may not be given, and the right treatment may not be administered. The result could be a premature death or the need for more aggressive and painful treatments. You should consult a Chicago cancer malpractice lawyer if you suffer injuries or lose a loved one due to a failure to diagnose cancer. The medical malpractice lawyers at Moll Law Group are available to help you recover compensation.
Establishing Liability for a Failure to Diagnose Cancer
Doctors may be held liable when a delayed diagnosis or a failure to diagnose cancer results in cancer progressing beyond what it would have had it been properly diagnosed and treated. Many of these cases hinge on whether errors occurred during doctors' differential diagnoses. In the differential diagnosis process, a doctor lists possible diagnoses that could cause the symptoms with which the patient presents, arranged from most probable to least probable and most severe to least severe. Doctors are then supposed to go down this list and see what can be eliminated through further inquiry, including lab tests or referrals to specialists. When there is a failure to diagnose cancer, the doctor may have failed to list a particular type of cancer as a possible diagnosis or may not have properly followed up when trying to rule it out.
Therefore, a critical issue in failure to diagnose cancer cases may be which diagnoses a reasonably competent doctor faced with similar symptoms would have considered and which tests would have been ordered. A doctor may be held liable for medical malpractice if he or she either failed to list a particular diagnosis or failed to rule it out with appropriate tests. The plaintiff will need to establish that the doctor's actions fell below the acceptable standard of care of competent doctors and that this breach of the duty of care was a proximate or legal cause of the plaintiff's injuries. A cancer malpractice attorney in Chicago can assist you with each step of this process.
In some cases, causation can be very difficult to establish in failure to diagnose cancer cases. For example, a defense expert may claim that cancer spread at a cellular level long before the patient went to seek treatment from a defendant. This would make it hard to establish that the patient was worse off due to a failure in diagnosis.
Another problem that may arise is negligence arising out of a doctor trying to use a novel or unconventional treatment for the cancer, rather than sticking to a conventional treatment. However, both sides may present conflicting testimony from experts on that type of point, and how credible your expert is to the jury may be the deciding factor in whether you recover damages.
Consult a Chicago Lawyer for a Cancer Malpractice Claim
If you were harmed or a loved one died due to a failure to diagnose cancer, the Chicago cancer malpractice attorneys at Moll Law Group are available to help you pursue compensation from the responsible party. We represent people in Wheaton, Naperville, and Schaumburg, as well as throughout Cook County. Billions of dollars have been recovered in cases in which we have been involved. Call us at 312-462-1700 or use our online form to set up a free consultation with a personal injury or wrongful death attorney.