Around 800,000 Deaths and Permanent disability Cases Are from Diagnostic Errors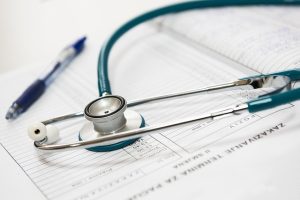 CNN covered a recent report that found hundreds of thousands of deaths and permanent disabilities are the result of misdiagnosis of disease and other conditions. Every year, around 371,000 people pass away, while 420,000 find themselves permanently disabled with loss of limbs of organs, brain damage, blindness or metastasized cancer. If you were injured by burning hot food, consult the seasoned Chicago-based lawyers of Moll Law Group. Billions have been recovered in cases with which we've been involved.
Discuss Your Claim with Moll Law Group
Researchers gathered data from other studies to figure out how often medical conditions were not diagnosed or misdiagnosed and how that resulted in permanent disability or death. The researchers concluded that patients still should not panic because there is less than a 0.1% chance of significant harms related to misdiagnosis. Around 40% of the significant harms relate to diagnosing five relatively common diseases: lung cancer, venous thromboembolism, pneumonia, sepsis, and stroke. Stroke is misdiagnosed far more than average and gets missed in around 18% of 950,000 cases each year, which results in 94,000 permanent disabilities or deaths in a year. Spinal abscesses are misdiagnosed over 60% of the time, which leads to about 5000 significant harms each year.
The researchers believe that the study's findings can help determine which areas should be prioritized for interventions. Heart attacks are often diagnosed successfully, but it took a decade of intense effort to address the problem of misdiagnosis and to fund that problem. Researchers think this is a model for how to address misdiagnosis of other conditions.
Experts believe that most often diagnostic errors happen because the doctor has attributed symptoms that aren't specific to something more common and less severe than the actual condition causing the symptoms. Life threatening conditions can be missed when symptoms are milder.
One difficulty in handling these misdiagnoses is that providers may not understand patient history since the different moments of care are not connected and records may be scattered, such that a patient needs to connect the dots themselves. In 2015, a report from the National Academies of Sciences, Engineering, and Medicine specify ways patients can play roles in their own diagnosis with checklists that include keeping a good medical history record and staying informed about pertinent conditions. The study focused on diagnostic mistakes among those who are seen in hospitals and medical practices, but the problems may be larger when considering those who didn't get care and can't get appropriate care because they are getting diagnosed too late as a result. The stage of diagnosis can have an effect on the outcome.
If you were misdiagnosed or suffered serious injuries as a result of a failure to diagnose, or a loved one died for those reasons, you may have a claim against a health care provider. It's important to seek legal representation as soon as possible, as these cases can involve technical information and expert opinions.
Call Our Experienced Personal Injury and Product Liability Attorneys
If you or a loved one was injured because of a doctor's misdiagnosis, it's imperative to seek representation from a seasoned Chicago personal injury and medical malpractice lawyer. Consult Moll Law Group to see whether you have a claim. We represent injured consumers across the nation. Please complete our online form or call us at 312.462.1700.