FDA Advisory Panel Determines that Phenylephrine Doesn't Get Rid of Congestion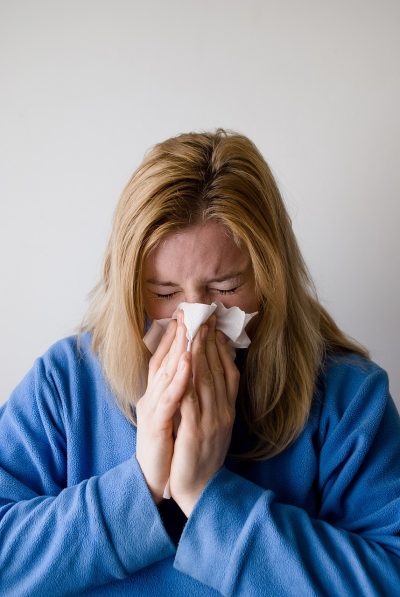 Phenylephrine is an ingredient in popular oral decongestants branded as Vicks Nyquil Sinex Nighttime Sinus Relief, Sudafed PE, and Benadryl Allergy Plus Congestion. It was believed that the drug worked to reduce blood vessel swelling in the nasal passages, and that this got rid of congestion. These decongestants generated nearly $1.8 billion in sales in 2022. A Food and Drug Administration (FDA) advisory panel has advised that data shows over-the-counter cold and allergy medications that contain phenylephrine don't effectively eliminate nasal congestion. A unanimous vote by the panel declared that the drug is not useful.
Call Moll Law Group About Dangerous Drug Claims
The FDA only started to review over-the-counter cold medicines in 1976. Over the last 30 years, Florida pharmacy professors have pressured the FDA to do something about the efficacy of phenylephrine. Back in 1993, Dr. Leslie Hendeles wrote a paper published in a medical journal that phenylephrine didn't work because it was destroyed in the stomach and never made it to the bloodstream. Further research over the years determined the drug was not any better than a placebo. Pandemic legislation changes FDA staffing and procedures so that they're more in line with the rules surrounding prescription drugs, and this caused the FDA to produce an 89-page review.
While the FDA makes final decisions about drugs, they sometimes use advisory committees to give them advice and recommendations. FDA considers a committee's advice and recommendations when deciding; in this case the advisory committee's opinion was based on the FDA's 89-page review.
At a Non-prescription Drug Advisory Committee held by the FDA on September 11-12, 2023, an advisory panel talked about whether oral phenylephrine is effective as an active ingredient in decongestants taken for allergies and colds. Among other things, they talked about new data that's emerged about oral phenylephrine and decided that it doesn't support the claim that the dosage of phenylephrine can eliminate congestion. The panel didn't raise any safety problems associated with the recommended dose of phenylephrine.
The panel's recommendations were made in connection with phenylephrine taken orally, not as a nasal spray. The nasal spray won't be impacted by the advisory committee's recommendation. After a determination that oral phenylephrine isn't effective, the FDA will issue a proposed order that removes the drug from the OTC monograph and the public gets a chance to comment on the proposed order. FDA takes comments into account and issues its final order. If the phenylephrine is deemed ineffective in the final order, it will not be considered safe and effective when used as recommended and it will be conclusively removed from the OTC monograph.
If that point is reached, the FDA will work with the manufacturers and help with a reformulation to make sure that safe and effective decongestants are available for allergy and cold symptoms.
Consult a Seasoned Dangerous Drugs Attorney
Moll Law Group has filed a nationwide class action lawsuit against the makers of over-the-counter decongestants. Phenylephrine has not been deemed unsafe by the FDA, but some over-the-counter pharmaceuticals do cause injuries to consumers. The experienced Chicago-based dangerous drugs attorneys of Moll Law Group may be able to represent you if your or a loved one has been harmed by a defective pharmaceutical. Billions of dollars have been recovered in cases in which we were involved. Call our lawyers at 312-462-1700 or complete our online form to arrange a free consultation.