Hamilton Medical Has Recalled the HAMILTON-C1, C1, C3, and T1 Ventilators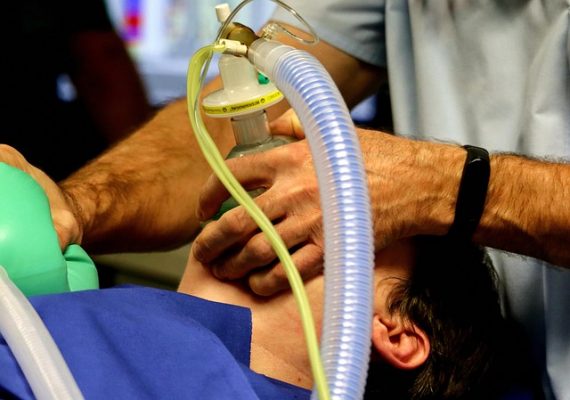 The manufacturer Hamilton Medical Inc. has recalled its Hamilton-C1, C2, C3, T1 ventilators because they have software problems that provide no warning before a stop in the ventilators is triggered. Hamilton ventilators are used by health care providers for those who need full or partial breathing help from a mechanical ventilator. They are used when trying to transport patients within hospitals and outside them. If you were injured or a loved one died because of any of the affected ventilators, you should call the trustworthy Chicago-based product liability lawyers of Moll Law Group to determine whether you have a claim. Billions have been recovered in cases with which we've been involved.
Consult Moll Law Group About Your Claim
The Hamilton ventilator recall was initiated June 15, 2023. The FDA classified the recall as a serious one, a Class 1 recall, because using this type of ventilator could result in death or acute injuries. These ventilators support adult and pediatric patients, including infants and newborns. When a ventilator is used for over 91 days without a restart, it will shift to an ambient state, during which time the ventilator will alarm and display a technical fault banner on its screen. A health care provider may need to intervene, giving air to the patient with a manual resuscitating device or using a different type of device. When patients don't breathe on their own or get a timely intervention, they could die or otherwise suffer serious health consequences.
The manufacturer sent customers an advisory that asks them to provide alternative ventilation, to switch off the ventilator power to get out of the ambient state, and to service the ventilator once the patient is safe. The model numbers that are affected are C1, T1 V2.2x, C2, and C3. They were distributed December 10, 2010 – May 1, 2023. These ventilators were installed with specific software and had neonatal options installed on them. In the United States, 21,429 units have been recalled. While there have been 80 reported complaints, there have been no injuries and no deaths connected to the recall.
You may be wondering if you're affected by this recall. If you use the affected Hamilton ventilators or you are a health care provider who uses the specified ventilators to provide support, you are affected. Those who were already injured or experienced the loss of a loved one due to a Hamilton ventilator may have a claim for damages under product liability law.
Product liability lawsuits can be brought when there are manufacturing, design or marketing defects. In this case, a software problem is likely either a design or perhaps manufacturing defect. Design defects are flaws found in every unit of the product—they are problems in the specs for the product. Manufacturing defects would be those found in certain batches or units of the ventilator after it was made according to the specs.
Call Our Experienced Personal Injury Attorneys
If you or a loved one was injured because of the Hamilton ventilators, call the trustworthy Chicago product liability lawyers of Moll Law Group. We represent injured consumers across the nation in a wide variety of claims. Please complete our online form or call us at 312.462.1700.