44 Deaths Since the Phillips Recall of Breathing Support Devices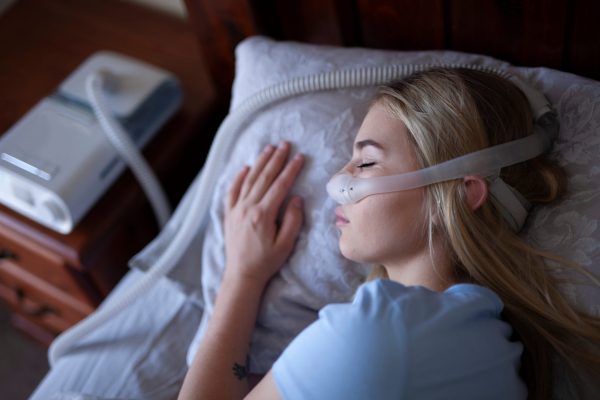 Issues with Philips Respironics' CPAP machines, ventilators and other respiratory devices led to a major recall of certain models. The FDA received reports that the polyester-based polyurethane (PE-PUR) foam used in these breathing support device. Recently, the recall notice was updated with important new information. Over the past year, the FDA has received over 69,000 complaints with regard to Philips' recall of its breathing support devices. This is an incredible number of complaints, particularly since the company had gotten only 30 similar reports in the ten years before the product was recalled in June 2021. Most post-recall complaints came in within the last 3 months when it updated its safety notice for the recall. If you were injured as the result of a Philips breathing support device, call the trustworthy Chicago-based lawyers of Moll Law Group. We represent clients around the country in these breathing support device cases, and other lawsuits involving defective products. Billions have been recovered in lawsuits with which we've been involved.
Consult Moll Law Group About Your Case Against Philips
In March, the FDA had ordered the manufacturer Philips Respironics to let all impacted users, distributors, suppliers, and retailers know that breathing support devices had been recalled. The recall was based on the breakdown of polyester-based polyurethane foam used to dampen sound and vibrations in the devices. This could send foam particles and chemicals into the patient's airstream. The agency had noted that the manufacturer's efforts to let consumers know up to that point had been insufficient.
Later, Philips expanded the recall to include more devices containing foam; the recall affected around 5.5 million machines made between 2009-April 2021. Most of the 48,000 post-recall medical device complaints came in between May 1- July 31. Death associated with using the breathing support device was reported 44 times. More than 300 separate lawsuits were filed as of August 15. For comparison, there were around 21,000 device reports, including 124 deaths connected to the recall in April 2022.
If your machine was affected, you can register your affected device with the company's ongoing repair-and-replace program. The company produced 3 million replacement devices and repair kits and the estimated end date for this program was pushed back. However, if you or a loved one was injured or died due to one of these machines, you may need greater relief. For a lawsuit to seek damages, it is crucial to consult a seasoned attorney about whether you have a viable claim.
If our attorneys are able to establish a marketing, design, or manufacturing defect, we may be able to recover compensatory damages on your behalf. These would be damages intended to put you back in the position you would have been in had you not used the machine. Damages could include lost wages, medical bills, pain and suffering, loss of enjoyment and loss of consortium. In cases of egregious misconduct, we may be able to recover punitive damages.
Call Our Seasoned Product Liability Attorneys
If you or a loved one was injured due to the breathing support recalled by Phillips Respironics, you should call our offices. Our seasoned Chicago product liability lawyers at Moll Law Group may be able to provide legal representation. We seek best results in court for injured consumers across the nation. Please complete our online form or call us at 312.462.1700.