CPSC Issues New Federal Mandatory Safety Standard for Adult Portable Bed Rails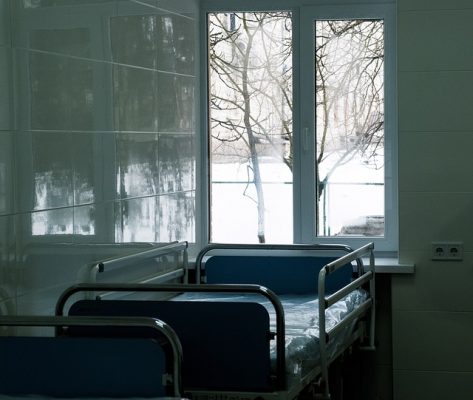 Between January 2003-December 2021, 284 entrapment deaths were reported in connection with adult portable bed rails. The United States Consumer Product Safety Commission (CPSC) is taking steps to protect vulnerable consumers from becoming injured through entrapment with these rails. To that end, it has released a new federal mandatory safety standard. If your loved one suffered suffocation or other injuries through entrapment because of adult portable bed rails, you should consult the experienced Chicago-based product liability lawyers of Moll Law Group about whether you have a viable claim for damages. Billions have been recovered in lawsuits with which we've been involved.
Consult Moll Law Group About a Bed Rail Claim
The CPSC has voted to adopt a mandatory safety standard for adult portable bedrails in order to address the risk of entrapment, and thereby reduce the number of injuries and deaths. The standard mandates certain steps be taken in connection with all adult portable bed rails sold in the country and manufactured after the effective date. First, the standard institutes a mandatory performance requirement. Second, companies are supposed to use a certain test procedure to reduce the changes of entrapment and other dangers linked to the use of adult portable bed rails.
By reference, but with notable modifications, the new standard folds into its mandates the voluntary ASTM International (ASTM) F3186-17, or Standard Specification for Adult Portable Bed Rails and Related Products. The modifications are intended to make the rails safer and make the requirements clearer to manufacturers. In addition to updating requirements for entrapment testing to address the dangers faced by patients, the modifications provide clarifications about definitions in the standard; better the requirements for manufacturers to let the consumer know about the range of mattress thickness that allow a product to be used safely; and give testers guidance when choosing what thickness is appropriate during the set up for the test.
When testing on bed rails occurred in 2018-2019 and 2021, the results showed that the industry was not substantially complying with the existing ASTM standard. CPSC issued 5 public warnings about this lack of compliance with the voluntary standard and many recalls. The effective date for this last rule will be in late August 2023, 30 days after it is published in the Federal Register.
Injured users of a product may bring a product liability lawsuit if a product had manufacturing, design, or marketing defects that caused their injuries. The purpose of the lawsuit is to recover monetary damages. When a bed rail is not built up to the safety standard's requirements, this may be evidence of a design defect, a flaw that occurs in every unit of a particular product. It is crucial to retain a lawyer who works with knowledgeable and credible experts and can carefully work up your case to determine all available grounds for relief.
Call Our Seasoned Product Liability Attorneys
If you or a loved one was injured and you believe it was due to a defect in an adult portable safety rail, you should seek out legal representation. In some of these cases, there are also medical malpractice or nursing home negligence issues. Each state handles these types of injury claims differently; our firm represents people across the country. Call trustworthy Chicago-based product liability lawyers at Moll Law Group to see whether you have a viable claim. Complete our online form or call us at 312.462.1700.