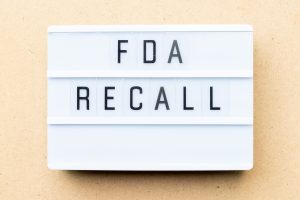 Earlier this week, the U.S. Food and Drug Administration issued a news release requesting manufacturers to withdraw all products containing the popular heartburn drug, ranitidine, the active ingredient in the medication, Zantac. The order applies to both prescription and over-the-counter medications. In light of the ongoing COVID-19 national emergency, those who have medicine containing ranitidine on hand are being asked not to return the product to the pharmacy, as is typically recommended. Instead, the FDA is recommending the medication be destroyed according to the disposal suggestion contained in the medication guide or package insert. All formulations of ranitidine are impacted, including pills, injections, and compounded medications that include ranitidine.
The recent recall is the latest step in an escalating investigation surrounding a contaminant known as N-Nitrosodimethylamine (NDMA), which is commonly found in ranitidine. Through its research, the FDA found that the impurities in some ranitidine products increase over time when stored at higher temperatures, potentially resulting in dangerous levels of NDMA.
In its official statement, the FDA explained that it didn't see unacceptable levels of NDMA in the many samples they tested. Nevertheless, since they did not know how or for how long the product might have been stored they decided that it should not be available to consumers and patients unless its quality could be assured.