Dresser Tip Overs Present Serious Hazards to Children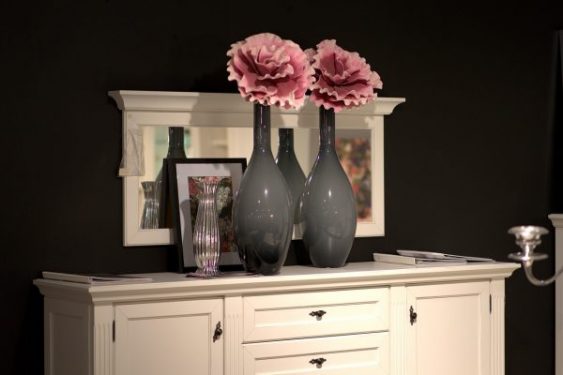 Chicago parents should remain alert to the possibility of furniture tip-overs. Certain dressers are not safe or carry a great hazard of tip-overs. A child can be quickly and silently crushed beneath dressers. Parents or other caregivers may not hear their cries, or they may not even have time to cry before suffering fatal injuries. Recently the Nova Series 5-Drawer Chest, Model B1428-10 was recalled by Magnussen Home Furnishings, Inc. of Riverside. Like many other chests, the recalled ones are unstable when they aren't anchored to the wall, which means they present tip-over and entrapment hazards that can lead to a child's serious injuries or even death.
The recalled Nova Series chests of drawers don't comply with performance requirements set forth by the voluntary industry standard ASTM F2057-19. They are 54-inch brown dressers with walnut veneers. They were made between August 2009 – August 2015. They measure 18 inches deep and 40 inches wide.
You can check your dresser for a label on the back in the top left-hand corner. This label should incorporate both the month and year of manufacture as well as the model number. The recalled units have date codes that represent August 2009 and August 2015: AG09 and AG15.
It is important to be aware that the stability standard for dressers is voluntary and weak. The standard specifies a dresser should remain upright if a 50-pound weight is hung on one of its drawers while others remain closed. And the standard has been updated to incorporate protections for dressers 27 inches or taller, rather than those that are only 30 inches. However, because the standard is voluntary, it's not clear how many dressers abide by the standard. And furthermore, real life situations can be very complicated. For instance, there may be several drawers open at the same time. Or a small child may attempt to use the drawers to climb the dresser or yank them hard onto himself.
Wrongful Death of a Child in Chicago
Furniture tip-overs can have devastating consequences, including death of a child. It is important to make sure a dresser that bears a tip-over risk is properly anchored to the wall. However, even installation of wall anchors or anti-tip restraints may not be enough. Sometimes anchors do not hold. Around 25,500 people were treated for product instability or tip-over injuries due to furniture, as well as televisions and appliances. Between 2000 – 2019, at least 286 children died as the result of furniture tip-overs. Between February- May 2021, four other children also died due to furniture tip-overs. Based on its own testing, Consumer Reports found that numerous dressers have tip-over risks.
If your child died because of a furniture tip-over, it may be worth pursuing a wrongful death claim. However, it is critical to retain experienced lawyers, such as ours, to fight for what's right and try to hold the manufacturer accountable. Each state has its own product liability laws, as well as its own wrongful death law.
Discuss a Tip-Over Accident with Our Chicago-Based Lawyers  
Tip-overs present a serious hazard to children, particularly small children. The Moll Law Group represents injured people and their families around the country. Billions have been recovered in cases with which we've been involved. Contact us online or call us at 312.462.1700.