Fatal Crowd Control Problems at Astroworld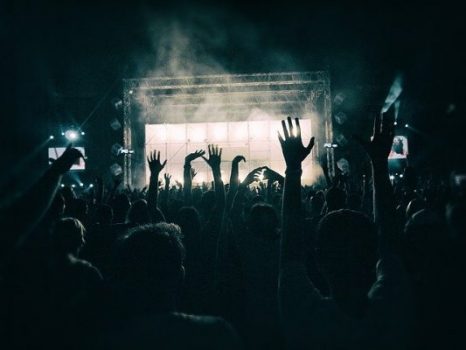 It is crucial for organizers and personnel to take seriously the need to address crowd control accidents at big public events. Crowd surges can have deadly consequences, as we recently saw with the Astroworld Music Festival in Houston. Even before it was underway, there were signs that crowds could dangerously get out of control. There were 50,000 at the sold-out show, and after the festival began on November 5th, concertgoers had gotten through the main gate inappropriately. People breached the gate and jumped the barricades. There were 3000-5000 concertgoers who were not scanned before they came into the venue and the situation only became more chaotic. Ten people were killed as a result of the crowd surge, some of whom were children, and at least 300 were injured. If you were injured as the result of a crowd surge, you should call the experienced Chicago-based lawyers of the Moll Law Group. We represent accident victims around the country.
By evening, the police reported that one stage had dangerous crowd conditions. The festival organizer took the stage at 9 p.m., by which time over 260 people had already sustained injuries, including crush injuries. Several were trampled and fell unconscious. A mass casualty incident was reported within an hour of headliner Travis Scott taking the stage. Seventeen had been taken to the hospital, including six suffering from cardiac arrest, from 10 p.m. – 11:40 p.m.
More than 90 civil suits were filed in state court in short order. These lawsuits were brought against promoter Live Nation, concert organizers, city officials and performers. The allegations are that security personnel, organizers and risk directors did not protect the thousands coming to the festival. The numbers of medical staff were insufficient. One concertgoer, who later fainted, reported that paramedics did not respond to a woman with a seizure in the crush of people.
The police chief specified that the authority to terminate the show lay with those that produced and entertained at the event; unfortunately, communications and other systems broke down. Although crowd injuries were known of at 9:30 p.m., Scott continued to play.
Safety Measures
The precise causes of deaths at Astroworld need to be determined by the medical examiner. Those injured and the families of those killed as the result of poor crowd control measures may have claims for damages. It is important to retain an attorney when bringing a catastrophic injury or wrongful death lawsuit as the result of poor conditions and security at a concert or other public event. In some cases, those tragedies are the result of improper decisions made during the organizing process. Public officials and law enforcement officers may bear responsibility. Sometimes plans that provide for what should be done in case of an accident are ignored or improper plans are in place. There are also situations in which there is an avoidance of blame, even when blame is appropriate.
When negligence of a private party is to blame, our lawyers will need to establish: (1) a duty was owed by the defendant, (2) the defendant breached the duty to use reasonable care, (3) causation, and (4) damages. Additional hurdles must be cleared quickly when the government bears responsibility, making it crucial to consult a lawyer right away.
Wrongful Death
Each state has its own rules regarding wrongful death lawsuits. Generally, these lawsuits can be filed when a death is the result of negligence or another form of fault. An investigation should be conducted after an accident. Sometimes an investigation by police is inadequate, which means it is imperative to retain independent counsel. When an event is improperly organized, such that there is no safety plan or the safety plan is inadequate, it may be appropriate to hold responsible festival organizers, medical staff, and personnel. There may be instances in which defective equipment plays a role in whether effective emergency communications can be carried out or security breached, and in that case, it may be appropriate to hold a manufacturer accountable.
Consult a Chicago-Based Attorney
The Moll Law Group represents people who are injured and their families, when they suffer wrongful death due to negligence in crowd control or some other fault of event planning. Billions have been recovered in litigation with which we've been involved. Contact us online or call us at 312.462.1700.