Ivenix Infusion System Recall Issued Over Risk of Leaks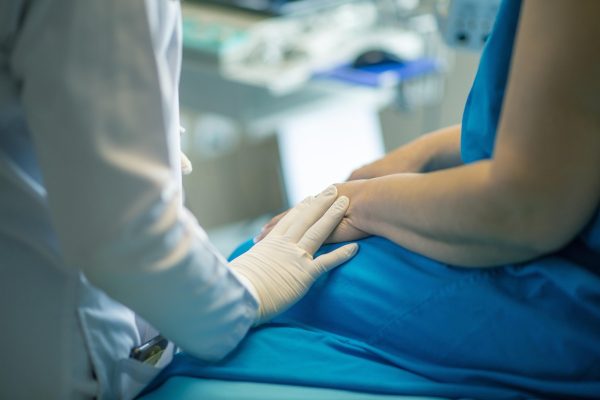 Recently, the United States Foods and Drug Administration (FDA) issued a recall for Fresenius' Ivenix Infusion System. Over 1,500 infusion pumps have been found susceptible to leaks and electrical failures that can result in the pump turning off during a treatment that is normally lifesaving. These systems may be defective. If you were injured or a loved one died and you believe it was the result of an Ivenix infusion defect, you should call the seasoned Chicago-based product liability lawyers of Moll Law Group. We represent injured consumers nationwide. Billions have been recovered in lawsuits with which we've been involved.
Call Moll Law Group About Whether You Have an Infusion Lawsuit
The recalled system is a high-volume pump that hospital staff use to provide a patient with specific amounts of fluid to their veins, or beneath their skin, or in their spine. Patients who receive this care include adults, infants, children, teens, and neonates. The danger addressed by the recall is that the pump can leak fluids from the pump into what's called the Administration Set Loading Area of the infusion system.
This poses a serious danger because that area is located by the Air detector, and when fluid hits the electrical parts of the infusion pump, it may go through an electrical short that leads the device to power down with so warning. There have been 14 reports arising out of this issue. No deaths were reported as of this writing, but officials have warned that delay of infusions to children who need them could cause serious injuries or deaths.
The recalled Fresenius Ivenix Infusion Systems are large-volume pumps used in hospitals to administer precise amounts of fluids through the veins, spine, or underneath the skin of patients. On March 10th of this year, Fresenius Kabi USA put out an Urgent Medical Device Recall letter to their customers, typically medical providers, to let them know about the defect and to advise them to maintain a secondary large volume pump on hand in case a system failure occurred to stop disruption of vital fluids, blood, and medications.
The FDA recall has been classified as a Class I recall. The company asked doctors, hospitals, nurses, and other providers to make sure fluid was kept away from the affected area after cleaning or disinfecting the pump. Additionally, they asked that spills be cleaned right away to avoid a buildup of liquids on the pump that could drip down.
The company plans to contact those who have bought the Ivenix infusion system to repair or replace the systems that were affected. This remedy is insufficient, of course, for those who have already been harmed. If you were injured, you may be able to pursue a product liability lawsuit.
Our lawyers would need to show there was a manufacturing, design or marketing defect in the pump. When there are one-off flaws, or flaws only in some units of a seemingly defective product, rather than defects in every single one, it is likely we'll pursue damages for a manufacturing defects. If every unit is flawed, we'll seek damages for design defects.
Call Our Trustworthy Product Liability Attorneys
If you or your child was injured by an Ivenix infusion defect, you should contact the seasoned product liability attorneys of Moll Law Group about whether you have a claim. We represent plaintiffs across the country. Please complete our online form or call us at 312.462.1700.