Rollerblade Inline Skates Have Been Recalled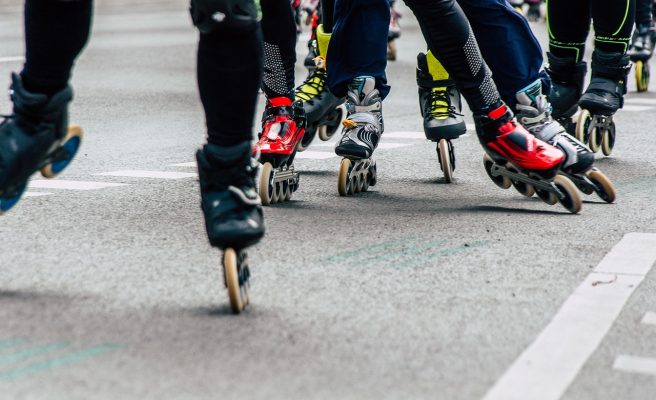 The United States Consumer Product Safety Commission (CPSC) announced that Rollerblade has identified 11 reports in which a brake support on inline skates broke off a skate or developed a fracture that affected its purpose. The skates at issue are youth inline skates, which means that children are at risk of injury when using them, even though no injuries have been reported in connection with the fractured brake supports so far. If your skate is affected, you should call Rollerblade USA to get a free replacement brake support. However, you should also be aware that if your child was injured as a result of the recalled inline skates, you and your child may have a legal claim and you should call the seasoned Chicago-based lawyers of Moll Law Group.
Call the Moll Law Group About a Rollerblade Defect
The affected inline skates are the Rollerblade Fury Black/White and Fury G Black/Pink. The skates came in adjustable sizes: 12J-2, 2-6, and 5-8, and were sold from May 2020 – March 2023. Customers bought them for roughly $150 in a range of sporting goods stores such as REI and Inline Warehouse, along with Paragon Athletic Goods. Online, they were purchased on Amazon, Dicks Sporting Goods, Inline Warehouse and Rollerblade. Additionally, one version of the skate that has gray brake pads was sold to be used in rental facilities and schools.
The frame of the skate has "Rollerblade" printed on it, and this is also printed on the power strap and on the wheels. If your skate is affected, it will have the following SKU number on its tongue: FURY B BKWH 07067000787 or FURY G BKPK 070671007Y9. The recall includes a service part: the Fury brake support that it came with.
Rollerblade USA is contacting those it knows bought the product, but even if you don't receive a call, you should examine your skate to make sure it doesn't fit within the recall and ensure your child doesn't use it.
If your child was already injured, you may be concerned about what your recourse is as a parent. You may be facing significant hospital bills, and your child may need special care. The skate may be evidence—you should give us a call to determine whether you have a viable product liability lawsuit against the manufacturer. Product liability lawsuits can be brought when there are manufacturing, design, or marketing defects in a product.
Theories under which liability can pursued include strict liability, negligence, breach of contract, breach of warranty, and consumer statutory violations. In most cases, strict liability is especially helpful to plaintiffs because it allows liability to be established without also establishing that a manufacturer's actions were a breach of a duty to use reasonable care.
The extent of your child's injuries from the skates will affect the damages we are able to recover on your behalf. Generally, these are compensatory damages meaning they are damages meant to make up for you and your child's losses. These can include medical bills, rehabilitation costs, pain and suffering and emotional anguish. In some cases, it may be appropriate to negotiate a structured settlement to protect a child's future interests.
Call Our Trustworthy Product Liability Attorneys
If you or your child was injured by an inline skate, you should contact the seasoned product liability lawyers of Moll Law Group about whether you have a claim. We represent plaintiffs across the country. Please complete our online form or call us at 312.462.1700.