JBM International Electric Recalls Adult Bike Helmets Due to Risk of Head Injury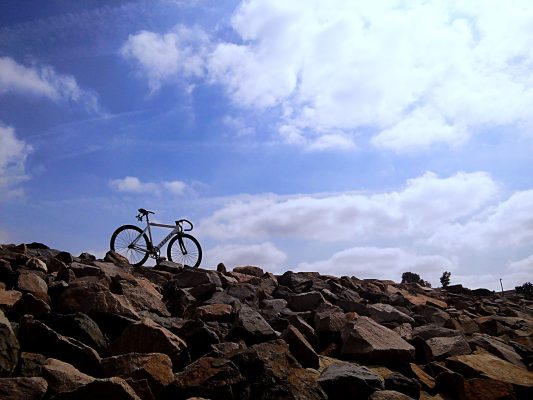 Recently, JBM International Electric recalled adult bike helmets that were sold only on Amazon.com. The helmets don't comport with the United States' positional stability and labeling and certification requirements under the Consumer Protection Safety federal safety standard for bike helmets. Due to these deviations from the standard, the JBM International Electric helmets may not protect you in a crash and you face the chance of suffering head injuries. Around 5300 helmets were affected. If you were injured because of a defective bike helmet, you should contact the seasoned Chicago-based product liability lawyers of Moll Law Group. Billions have been recovered in lawsuits across the country with which we've been involved.
Call Moll Law Group About Your Bike Helmet Claim
The JBM International Adult Bike Helmets, labeled as free size and sold in many different color combinations, were recalled by the manufacturer. Included in this recall are models JBM-A255, JBM-A254, JBM-A253, JBM-A252, JBM-A101, JBM-A51, JBM-A100, JBM-A99, JBM-A98, JBM-A97, JBM-A96, JBM-A53, and with production date 202110.
The recalled helmets fit a circumference of head that is 22 ¾ – 24 ¼ inches. The helmets have black and silver straps. The buckles of the straps are red, and "JBM" is printed on either side of the helmet. The color combinations used for these helmets are Purple/Yellow, Silver Pink/Black, Black/Black, Yellow/Black, Orange/Black, Red /Black, Black/Green/White, Red/White, White, and Blue/White.
The inside of the helmet has a printed batch code, JPG-89 on a label inside the helmet. Its model and date can be located on a different label inside the helmet.
If you have a recalled helmet, you should stop using it right away. JBM International has told consumers to contact the company for a full refund. If you have been injured from using the recalled helmets, DO NOT destroy the helmet. If you would like to file a claim, please contact Moll Law Group. If you have not been injured, you should destroy the helmet in question by cutting off the straps. Take a picture of the helmet with straps cut off and send it to jbmgearcs@gmail.com. At that point, you should get rid of the recalled helmet so it cannot be used. Known purchasers of the affected helmets will be contacted by the manufacturer.
In some cases, a replacement or refund remedy is insufficient because serious injuries were sustained. In this case, no injuries have been reported to date. However, if you were injured because of the JBM International Electric, Ltd. Helmet, you may be able to recover damages. Our lawyers may be able to file a product liability lawsuit for damages against JBM International Electric, Ltd.
Product liability lawsuits may be brought in connection with manufacturing, marketing, and design defects that cause harm. In most cases, marketing defects involve a failure to warn about dangers of the product. Design defects are flaws in every unit of the helmet product line. Manufacturing defects are one-off problems with one or a few units of the product; they tend to involve a departure from the design.
In some cases, helmets fail because of multiple defects. It can be critical to retain an expert to determine how the helmet is defective and what the causal link is between the helmet and the injuries you sustained.
Call Our Product Liability Attorneys
If you were injured because of a defective bike helmet, you should talk to the seasoned product liability lawyers of Moll Law Group about whether you have a claim. We represent plaintiffs across the country. Please complete our online form or give us a call at 312.462.1700.