Kraft Recalls Processed American Cheese Slices Due to Possible Choking Risk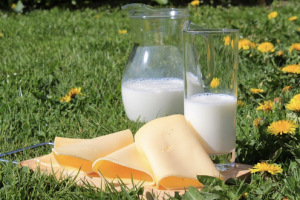 Manufacturer Kraft Heinz discovered that one of the machines that individually wraps Kraft Singles American processed cheese slices permits thin strips of film to say on the slices even after removal of the wrapper. The food company announced a voluntary recall of more than 83,800 cases these slices. It's believed the strips of film that stays on the cheeses present a potential choking danger or gagging hazard. The director of food safety and testing at Consumer Reports commented that any complicated machine requires adjustments to pieces of the equipment such that if adjustments aren't right or in alignment with the specs, the machine may not do its job correctly, causing food safety problems. If you were harmed by Kraft processed American cheese slices, call the experienced Chicago-based product liability attorneys of Moll Law Group about the possibility of bringing a claim.
Contact Moll Law Group About Your Claim
Several customer complaints about finding plastic stuck to a slice, and 6 consumers' complaints of choking and gagging as a result of this, led to the company investigating. No reports of injuries or serious health problems were made. The recall affects 16-ounce Kraft Singles American Pasteurized Prepared Cheese products. Their use-by date falls between Jan. 10, 2024, and Jan. 27, 2024. The recall also affects 3-pound multipacks of 72-count Kraft Singles American Pasteurized Prepared Cheese Product that have a best by date of January 9, 2024 – January 16, 2024.
The manufacturer has said that it repaired the wrapping machine and inspected the other machines that process the cheese. Consumer who bought recalled slices can return them to the store where they bought them for a refund or exchange.
When a food product is defective in terms of its manufacturing, design, or marketing, and as a result goes on to cause harm, it may be appropriate to pursue damages in a product liability lawsuit. Manufacturing defects are those in which problems are one-offs, or the result of mistakes in how the product was made, while design defects are flaws that are found in every unit of a product. Theories under which our lawyers may be able to recover damages include negligence, strict liability, breach of warranty, and breach of contract.
If we're able to establish liability we'll be able to recover damages. Most of the time, these are compensatory damages, which are intended to make up for your losses, both economic and noneconomic. Economic damages could include medical expenses, lost wages, replacement services, and out-of-pocket expenses. Noneconomic damages may include pain and suffering, loss of enjoyment of life, mental distress, loss of earning capacity, and other intangibles.
Call Our Chicago-based Product Liability Attorneys
When you buy food, you do not expect it to have defects that cause you to choke or suffer serious injuries. If you were harmed by Kraft cheese slices, or another food product, you should contact the experienced Chicago-based product liability lawyers of Moll Law Group about the viability of bringing a claim. Our firm represents plaintiffs around the United States, and we may be able to recover economic and noneconomic damages on your behalf. Complete our online form or call us at 312.462.1700.