Polaris Industries Recalls Certain Snowmobile Models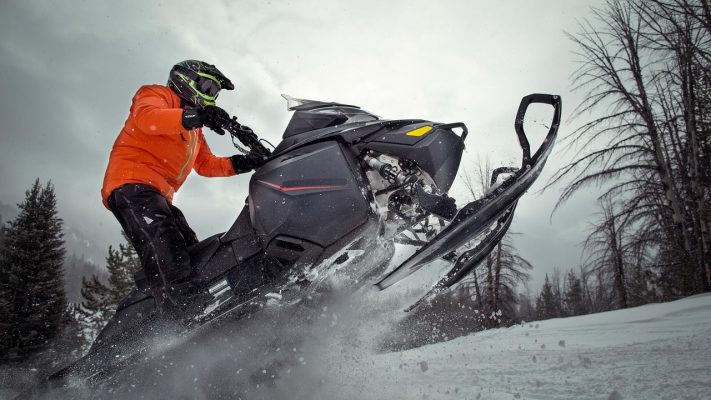 Polaris Industries recently recalled certain models of its snowmobiles due to the risk of fires. The Pro-Ride, AXYS, and MATRYX snowmobiles were affected. It was found that electrostatic discharge within the fuel tank could ignite vapors while the snowmobile was being operated. This could result in the tank of the snowmobile bursting and starting a fire. The company has stated it will repair the affected units, about 138,000 of them sold within the United States. You can put your VIN number into www.polaris.com/en-us/off-road-recalls/ to determine whether your snowmobile has been recalled. However, it may be necessary to pursue more complex legal remedies if you or a loved one was injured or killed as the result of a burst tank in the recalled Polaris snowmobiles. Give the seasoned Chicago product liability lawyers of Moll Law Group a call to determine whether you have a viable claim.
Call Moll Law Group About Injuries From a Defective Polaris
Models recalled were certain 2013 and 2014 Pro-Ride snowmobiles, Polaris Model Years 2021 -2023 MATRYX, and model years 2015 through 2022 AXYS. These snowmobiles came in custom color combinations as well as black, with Polaris printed on the chassis. If you have an affected snowmobile, you may be able to schedule a free repair by calling Polaris or an authorized Polaris dealer. The company has asked all consumers to stop riding the vehicles, but it has advised that if you need to start your snowmobile, you should ensure that your fuel tank is full. If it's not full, Polaris says you'll need to fill the tank with fresh gasoline before moving it safely.
Thirty reports of fuel tanks bursting, including 16 fire events and a second degree burn, have been made.
Fire can cause serious or catastrophic injuries, or even death. Injuries may include burns, disfigurement, scarring, and infection, along with complications. Those who were injured or whose loved ones were killed as the result of a fire in a recalled Polaris may be able to recover compensation by bringing a product liability lawsuit. These lawsuits may be brought in connection with manufacturing, design or marketing defects.
In most cases, it's necessary for our lawyers to consult with reputable and knowledgeable experts to determine whether a client's injuries were the result of a defect. Even if there is a prima facie case, it's likely we'd need to conduct extensive discovery to prove a client's case against the manufacturer.
Theories under which we may be able to recover compensation in a product liability lawsuit depend on the state's laws. The theories our attorneys may assert on behalf of our clients, depending on the jurisdiction and the facts, include strict liability, negligence, breach of warranty, breach of contract, or fraud. In most cases, the theory that tends to be most straightforward is strict liability. When this theory is appropriate, we will need to show: (1) a defect in the snowmobile (2) caused your injuries.
If a loved one died because of a defective Polaris, we may be able to seek compensation filing a wrongful death lawsuit on your behalf.
Call an Experienced Chicago Defective Polaris Snowmobile Attorney
If you were injured or a loved one was killed as the result of a defective Polaris snowmobile, give our seasoned Chicago-based lawyers a call. Moll Law Group advocates for injured consumers across the nation. Billions have been recovered in cases with which we've been involved. Get in touch with us at 312.462.1700 or through our online form if you suspect you may have a claim.