Mockingbird Recalls Single-to-Double Stroller Because Of Fall Hazards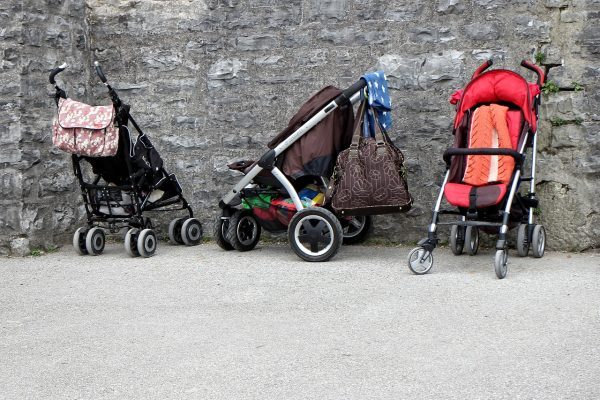 Mockingbird recently recalled its single-to-double strollers. They recalled the strollers because the lower side of the stroller frames have the potential to crack and create a fall hazard for children. Around 149,000 stroller units were affected. Consumers were asked to immediately stop using the strollers and contact Mockingbird to get a free frame reinforcement kit. However, if your child was injured due to a fall in a Mockingbird single-to-double stroller, you should give the experienced Chicago product liability lawyers of Moll Law Group a call. Billions have been recovered in lawsuits with which we've been involved, and we are tenacious advocates for consumers.
Call Moll Law Group About Injuries to Your Child
Mockingbird has received 138 reports of cracks in the frames of the affected strollers, which are made of aluminum and come in black or silver, with canopies that are black, light blue, green pink, or dark blue. So far, 8 injuries involving bruises, cuts, and scratches have been reported in connection with the Mockingbird.  The recall impacted only Mockingbird single-to-double strollers with lot numbers between 20,091 and 22,602. To determine whether you have a stroller that has been recalled, you should look for the lot number, which will be printed on a white product label on the inner left side of your stroller's frame.
Affected Mockingbird strollers were sold at Target, along with online retailers like mockingbird.com, goodbyegear.com, and babylist.com. If you have a recalled stroller, you should stop using it until you get a frame reinforcement kit that the company will send you once you report you have an affected stroller.
Mockingbird conducted the recall after safety experts requested that it recall the strollers based on multiple anecdotes involving the stroller breaking down during ordinary use. Initially, Mockingbird told consumers they should look at the sides of the stroller frames for cracks. The company told Consumer Reports that the problem was rare but that it would investigate incidents and determine the next steps. Mockingbird, meanwhile, continued to sell strollers.
Alarmingly, various social media posts and reports have described unanticipated breakdowns of strollers. There was no warning that the stroller would breakdown. Terrified parents have reported that these breakdowns sometimes occurred on busy city streets and involved two children.
One parent told Consumer Reports that their stroller snapped in half with their twins on board while traveling through their neighborhood. Both children fell to the ground; one was left with a rug burn and the other with scratches on his hand and foot. The parents had purchased the defective stroller only three months prior to the breakdown, and it served as a replacement for a prior stroller that also broke.
The two most common types of breakages that have been reported involved snapped frames and collapsed strollers. Other reports involved support bars above the stroller basket.
If your child was injured by what you believe is a defective stroller, you should give our attorneys a call. When a stroller breaks down and causes injuries to children, it is terrifying for parents. Compensation may be pursued by filing a product liability lawsuit. These consumer lawsuits are brought in connection with manufacturing, design, and marketing defects. What's suggested by these problems is a design or manufacturing defect. However, to pursue justice for our clients and their children, our experienced attorneys would work with experts to figure out whether and how to hold company accountable.
Call an Experienced Chicago Defective Stroller Attorney
If your child was injured by a defective Mockingbird stroller, give our seasoned Chicago-based lawyers a call. Moll Law Group advocates for injured consumers across the nation. Call us at 312.462.1700 or contact us via our online form.