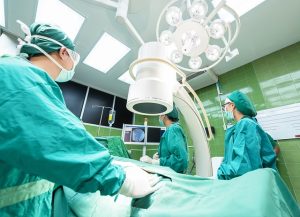 Exactech is a leading maker of implant systems, medical devices, used in joint replacement surgeries. The company had recalled all its knee, hip & ankle replacement implants made after 2004 when it was found that a packaging defect resulted in degradation of a polyethylene insert prior to use. When an insert prematurely fails, a patient may experience severe pain; the failure may necessitate a revision surgery to replace it. Recently, in the course of a hearing, the cases were consolidated in multidistrict litigation. If you were harmed by an Exactech implant system, you should discuss your claim with the knowledgeable product liability lawyers of Moll Law Group.
Call Moll Law Group About Exactech Implant Injuries
An orthopedic surgeon, along with a biomedical engineer and organizational culture advocate, founded Exactech to develop and make joint implants, which are used by surgeons to relieve pain and also allow for mobility. Exactech's product line includes software and instruments, along with biologics meant to accelerate wound healing. The company's primary products are hip, shoulder, ankle, and knee replacement devices with varying names. Novation, Alteon, and BIOLOXdelta are Exactech hip replacement models.
Studies have revealed that the company's hip implants have a 5-year survival rate, which means there is a lower chance that an implant would need to be replaced in 5 years. Over a period of years, Exactech has faced lawsuits based on allegations that it knowingly sold defective products to government entities and participated in unlawful consulting agreements with doctors. The company faces numerous legal claims based on the circumstances of its recall of ankle and knee implants last year and this year. The Novation Element Step had at least a 92.4% survival rate at 5 years. The authors of the study stressed that further long-term studies were needed to evaluate performance over time.