Tylenol Claims Are Consolidated in a Multidistrict Litigation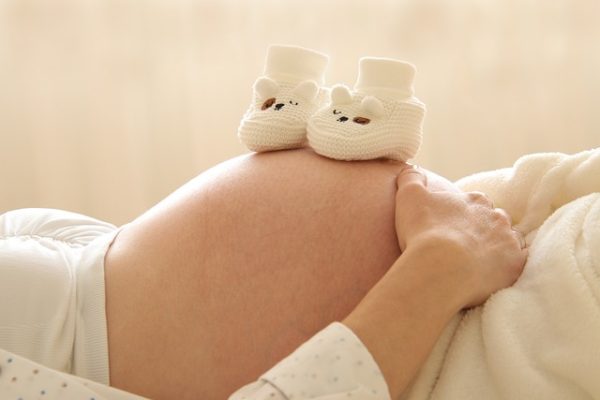 Recent scientific studies have revealed that using Tylenol or even generic acetaminophen while pregnant can result in a disruption to fetal development. This disruption can increase the gestating babies chances of having autism. As a result of this research, parents of children with autism and ADHD have brought product liability lawsuits against manufacturers of acetaminophen products. Lawsuits that pursue damages for autism allegedly caused by Tylenol have been consolidated into a multidistrict litigation because they have common questions of fact and law. At Moll Law Group, our Chicago-based product liability lawyers may be able to represent you in a lawsuit to recover damages.
Call Moll Law Group About Your Tylenol Claim
Tylenol is a brand name for acetaminophen. It's the most popular over-the-counter (OTC) pharmaceutical in the country, and millions take it for fever and pain relief. While it's been viewed as a harmless medication for more than half a century, the mechanism by which it works to relieve pain is still not well understood. The drug has been marketed to pregnant women as the safest choice for OTC pain relief when they are pregnant, and it is often used to relieve pains during pregnancy, as a result.
However, 2021, a medical research article was published by a group of 91 leading medical experts in Nature Reviews Endocrinology. By outlining epidemiological research, 29 observational studies, and the results of animal testing, the paper warned of the danger that acetaminophen use while pregnant can present. The drug can increase the odds of a baby suffering a neurodevelopmental disorders like autism.
Starting in Spring 2021, a number of Tylenol-autism lawsuits were filed by mothers who'd used Tylenol or other acetaminophen products while pregnant and had babies diagnosed with autism. Within a year, enough of these lawsuits were filed that they were consolidated into a class action MDL. It's not clear what the possible value of these lawsuits are since the cases against retailers are new, and it's not clear which scientific studies will survive challenges by the retailers and manufacturers in the course of litigation.
However, these cases may be significant, particularly if the facts related to a causal link between Tylenol and autism are strong. Factors that could influence the success of case include a mother's degree of acetaminophen use, how severe a child's autism is, and whether other risks were present and could have contributed to autism.
A federal judicial panel has consolidated those claims against Costco, Walmart, and other big retailers of failure to warn about the link between Tylenol and autism. The retailers fought consolidation.
If we successfully establish liability for a Tylenol case, we may be able to recover compensatory damages. Often the costs of caring appropriately for a severely autistic child are substantial. In some cases, we may need to present a life care plan that involves significant care into the future. It can be appropriate to investigate a claim and retain experts to determine which parties—whether retailers, manufacturers or another entity—should be brought into the lawsuit as defendants.
Call Moll Law Group About a Tylenol Claim
Autism can be expensive and significant consequences for a family. Those costs should be borne by those responsible for these difficulties. If your child developed autism and you suspect it was because of Tylenol, you should call the seasoned Chicago-based product liability lawyers of Moll Law Group about your potential claim. Call us at 312.462.1700 or complete our online form.