Treadmills Recalled Due to Fall Hazards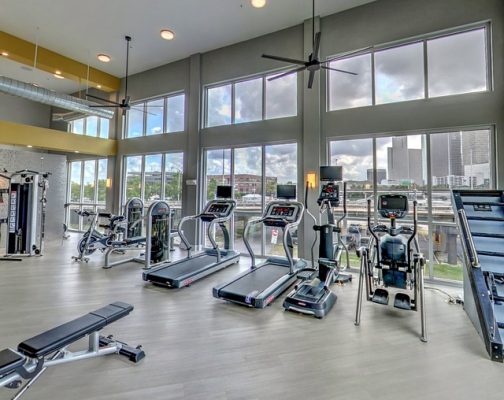 Johnson Health Tech Trading recently recalled Horizon T101-5 folding treadmills on October 27, 2022. It has been found that they unexpectedly change speeds. They may randomly accelerate or without a user inputting a change. Around 192,000 units of the treadmill were recalled in the United States; 7000 units that had been sold in Canada were also recalled. The treadmill has a running area that is 55 inches by 20 inches wide. It has a 33-inch wide console. Red LEDs on the display give the user workout information. If you were injured or a loved one passed away because of a treadmill accident, and you suspect there was a product defect, you should give our seasoned Chicago-based product liability lawyers a call.
Call Moll Law Group About a Treadmill Accident
Only a certain model of treadmill, the Horizon Fitness T101-05, is included in the recalls. If your treadmill was affected by the recall, you will see Horizon T101-5 printed on the treadmill's serial number label. The model number and serial number are located on the metal frame by the power switch. As a consumer, you should immediately stop using a recalled treadmill and talk to Horizon to get a free USB with a software repair to install on your treadmill.
Roughly 875 reports that treadmills unexpectedly altered speed or stopped outright have been made. Users have reported at least 71 injuries, both minor injuries like bruises, and more serious ones like broken bones.
The recall treadmills are sold in several different places, including Dick's Sporting Goods and Johnson Fitness, along with wellness stores around the country and online. Their price was between $600 – $1000.
If you were injured on a defective treadmill, you should discuss what happened with our experienced product liability lawyers. It may be appropriate to seek damages in a product liability lawsuit. These suits can be pursued when a product is defective in terms of its manufacturing, design, or marketing. In this case, if the treadmill arbitrarily changes speed, there may be a manufacturing or design defect involved. Our lawyers must work with experts to determine whether these fits and starts are the result of flaws in the design that affect all the treadmills, or flaws in how the machine was made that depart from the specifications and affect only specific units of the treadmill.
If we can successfully establish a product liability lawsuit, we may be able to recover damages. Typically, available damages are compensatory; compensatory damages are those intended to put you back in the position you would have been in had the product not been defective. They can include both economic and noneconomic losses occasioned by the treadmill accident—everything from medical bills to lost wages, from pain and suffering to mental anguish. If a loved one died as a result of injuries sustained in a treadmill accident, you may be able to recover damages in a wrongful death lawsuit.
Consult an Experienced Chicago Defective Treadmill Attorney
If you were injured or a loved one died because of a treadmill accident, you should call the seasoned Chicago-based product liability lawyers of Moll Law Group about whether you have grounds to bring a lawsuit. Call us at 312.462.1700 or complete our online form if you suspect you may have a claim.