CPSC Complaint Against Leachco for the Podsters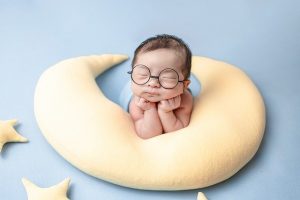 Leachco, Inc. manufacturers infant loungers called the "Podsters." After reports of two infant deaths in connection with these loungers, the company refused to undertake a voluntary recall. The United States Consumer Product Safety Commission (CPSC) filed an administrative complaint about the loungers against Leachco. The complaints concern Leachco's Podster, Podster Plush, Bummzie and Podster Playtime. If your baby was suffocated in one of the Podsters, or another infant lounger, you should consult the seasoned Chicago-based product liability lawyers of Moll Law Group about whether you have recourse. We represent clients around the country. Billions have been recovered in lawsuits with which we've been involved.
Give the Product Liability Lawyers of the Moll Law Group A Call
Podsters measure 71-75 inches in circumference and are about 23.75 by 21.5 by 8 inches. They're designed with a removable cover with a core of elastic nylon-spandex and padded insert and come in a variety of prints. Around 180,000 Podsters have been sold. However, the CPSC found in January that public safety required a warning of the suffocation hazard the Podster presents. In an administrative complaint filed against Leachco, the CPSC Chair noted that the Commission wouldn't ignore products that put vulnerable infants at unnecessary risk and that the CPSC was filing the complaint as a last resort because the manufacturer had failed to respond to safety concerns previously raised.
The complaint explains that the infant loungers may obstruct airflow if an infant moves, rolls, or is put in a position in which his nose or mouth are obstructed by the Podsters. The loungers include warnings and instructions about using the product but the complaint reasons that caregivers will foreseeably use the infant lounger for sleep, leaving the infant without supervision. By law, the actual use of a product is part of the evaluation of whether a product is defective.
In at least two known instances, infants in America, one 17-days old and the other 4-months old, were put in the lounger, and they shifted and had their noses and mouths blocked by the Podster or perhaps something else, thereby suffocating. They died in 2018 and 2015.
The CPSC has warned that infant loungers are dangerous places to put infants when they are sleeping. Rather, parents and caregivers are advised to place infants to sleep on their backs and move babies who fall asleep while upright to a safe sleeping place. Parents and caregivers are supposed to use only a fitted sheet and not add pillows, blankets, padded crib bumpers, or other objects to a baby's sleeping environment.
The CPSC complaint asks that Leachco notify every consumer to whom the lounger was sold or delivered of the defect and offer a full refund for the product.
When an infant dies due to a defective product, it may be appropriate for the family to file a wrongful death lawsuit against the manufacturer. If our lawyers can establish liability and prove that a manufacturer knew something was wrong with a product but refused to take steps to avoid injuries or deaths to consumers, we may be able to recover both compensatory and punitive damages.
Consult a Seasoned Product Liability Lawyer
If your infant was suffocated in a Leachco lounger or "Podster," you should talk to the experienced Chicago-based product liability lawyers of Moll Law Group about whether you have a claim. We represent the families of babies harmed by defective products around the country. Please complete our online form or give us a call at 312.462.1700.