Hot Air Brushes Recalled Due to Danger of Electrocution or Shock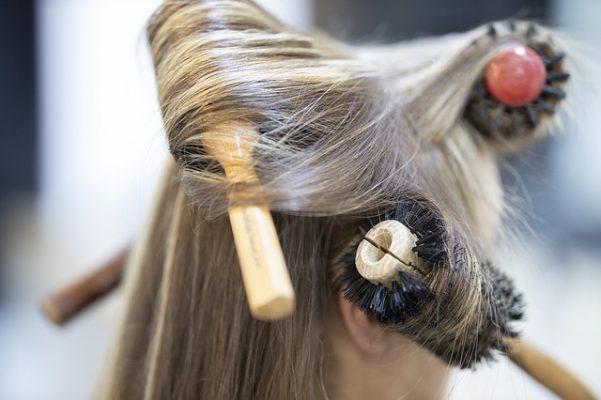 BrushX hot air brushes were recalled on February 17, 2022 due to the risks of electrocution or shock. If you were left with injuries due to electrocution or shock from a BrushX hot air brush, you should consult the experienced Chicago-based product liability lawyers of the Moll Law Group about whether you have grounds to sue for damages. Billions have been recovered in cases with which we've been involved. When you've been harmed by a large company, it's wise to pursue product liability lawsuits with a lawyer who understands how to mount a strong case for clients.
Give the Product Liability Lawyers of the Moll Law Group A Call
The BrushX hot air brushes were recalled because they weren't designed with an immersion protection device. That means if you use the brush and it falls into water over your sink or bathtub while it's plugged in, you could be electrocuted or shocked. Around 100,000 hot air brushes were affected by the recall: the BrushX One (the Styler, Dryer & Volumizer), as well as the BrushX Gen.2 hot air brushes.
The brushes in question have been sold in both black and combinations of black and pink. A "not waterproof" symbol marks the back of the brush.
As a consumer, you've been asked to immediately stop using the recalled hot air brush and to destroy them by unplugging and then cutting the cord. You can send the manufacturer a photo of the destroyed brush via the email replacement@mybrushx.com; the manufacturer plans to send consumers an upgraded product for free.
The hot air brushes were sold online at mybrushx.com from April 2020 – August 2021. They cost $44-$55. They were imported into the United States by a French company, Ecom Brands, which does business as BrushX.
If you or a loved one suffered electrocution injuries as the result of using a Brush X hot air brush or another brand of hot air brush, you may be able to recover damages by bringing a product liability lawsuit. These are lawsuits filed in civil court against manufacturers of products that are defective in terms of their manufacturing, design, or marketing. Because the design is missing a vital component for safety, it may be appropriate to sue for design defects, which are flaws that exist in every specimen of a product.
Each state has its own laws related to defective products, but theories under which a product liability lawsuit may be filed typically include strict liability, negligence, breach of warranty, and breach of contract. In most cases, it is most straightforward to establish strict liability because under that theory our lawyers won't need to establish a specific standard of care for the manufacturer or that the manufacturer breached it. Rather we'll need to prove: (1) you were injured, (2) by a defectively designed product.
When we're able to establish a manufacturer's liability, we should be able to recover compensatory damages on behalf of our injured client including both economic and noneconomic losses.
Consult a Seasoned Product Liability Lawyer
If you were shocked or suffered electrocution injuries due to BrushX, you should discuss your situation with the experienced Chicago-based product liability lawyers of Moll Law Group. We represent injured plaintiffs and their families around the country. Please complete our online form or give us a call at 312.462.1700.