Fitbit Recalls Its Smart Watches Due to Burn Risks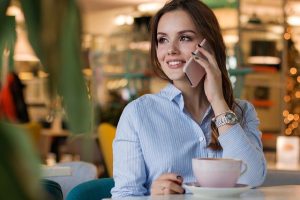 The Consumer Product Safety Commission (CPSC) has announced Fitbit's March 2, 2022 recall of its Iconic smart watches due to the risk of burn injuries. The company found that the lithium-ion battery in its smartwatch may overheat. Around 1 million affected Fitbits have been sold around the country. The remedy if you have this smartwatch, is a refund. However, if you were burned by a Fitbit or any other smart watch, you should consult the seasoned Chicago-based product liability lawyers of Moll Law Group about whether you have grounds to sue for damages. Billions have been recovered in cases with which we've been involved.
Call the Product Liability Lawyers of the Moll Law Group About a Defective Smartwatch
The smartwatches involved in the recall are the Fitbit Iconic Smartwatches, which are sold with a polyurethane band and that have a 1.4 inch color LCD screen. Watches are sold in different colors including combinations that feature smoke gray, burnt around, ink blue, silver gray, and slate blue. One of them is cobranded with Adidas. The smartwatch tracks sleep, heart rate, and activity. The recalled Iconic smart watch has a model number, FB503, printed on the back of the device close to where the band connects to the watch.
The company has received at least 115 reports in America, as well as 59 reports from around the world that the battery overheats. Seventy-eight people have reported burn injuries in America; these included 2 reports of third-degree burns and 4 reports of second-degree burns. There have been 40 reports of burn injuries across the globe.
Companies that sold the Iconic device between September 2017 – December 2021 for $200 – $330 included Target, Best Buy, Kohl's, Amazon.com and Fitbit.com. Production of the device was stopped in 2020. Fitbit conducted the recall voluntarily through CPSC's Fast Track Recall Process.
If you have one of the affected smartwatches, the company has asked you to immediately stop using the affected smartwatches and let Fitbit know, in order to get a pre-paid package in which to return it. The company plans to issue a refund of $299 and give consumers a 40% off discount code for certain Fitbit devices.
Those burned by the smartwatch may have grounds to pursue damages through a product liability lawsuit. Our attorneys bring these types of lawsuits against manufacturers of defective devices and others in the stream of commerce for the items. Smart watches that result in burn injuries may be defective in terms of their manufacturing or design or marketing. In this case, since there were multiple devices and multiple burn injuries and the battery overheats, there is likely a design defect. Defectively designed products are flawed in terms of their specifications; rather than having a one-off problem, all the devices of that model have them.
In most cases, manufacturers are far better able to bear the costs of injuries than individual consumers are. When our lawyers are able to successfully establish a manufacturer's liability for a defective device that causes injuries, we may be able to recover compensatory damages, including lost wages, medical bills, and pain and suffering, on behalf of our client.
Consult a Seasoned Product Liability Lawyer
If you were burned by a Fitbit or other smart watch, you should discuss your potential claim with the experienced Chicago-based product liability lawyers of Moll Law Group. We represent injured plaintiffs and their families around the country. Please complete our online form or give us a call at 312.462.1700.