Judge Granted Motion to Dismiss Johnson & Johnson's Second Bankruptcy Petition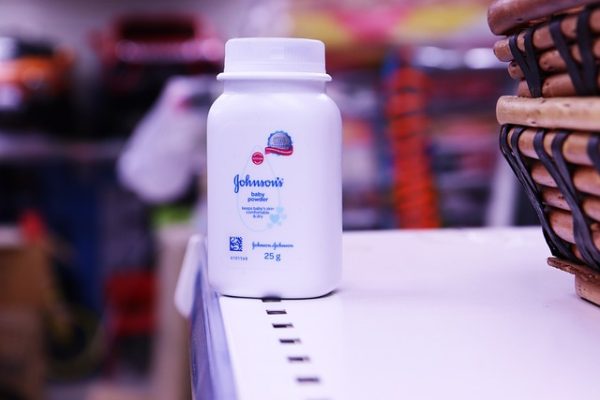 Recently, in an important ruling for plaintiffs, a bankruptcy judge rejected Johnson & Johnson's ploy to restrict the talc-related lawsuits against it, finding that the Johnson & Johnson's bankruptcy petition was filed in bad faith. This was the second time the company was prevented from trying to limit its own exposure and settle lawsuits that allege its talc-based products cause cancer.  If you suffered from cancer due to Johnson & Johnson talc use, consult the seasoned Chicago-based lawyers of Moll Law Group. Billions have been recovered in cases with which we've been involved.
Call Moll Law Group About Your Claim
Tens of thousands of women have claimed that they suffer from gynecological cancers because they used Johnson & Johnson's talc products. They claim that Johnson & Johnson knew about the risks that attended use of its talc products, including the baby powder for which the company is famous. In order to shield itself, the company created LTL Management, a subsidiary, and asked the court to allow the subsidiary, which filed for bankruptcy, to be able to pay $8.9 billion in order to resolve all the lawsuits against Johnson & Johnson.
Judge Michael Kaplan of the United States Bankruptcy Court for the District of New Jersey ruled for dismissal of the bankruptcy case because, he reasoned, the plaintiffs' lawsuits don't place the company in imminent financial distress. During after-hours trading, the company's shares dropped nearly 2%. The first bankruptcy effort was dismissed for the same reason by the United States Court of Appeals for the Third Circuit in Philadelphia.
For its part, Johnson & Johnson announced that it and the subsidiary will appeal the bankruptcy court's ruling. The company disagrees with the question of whether the liability from the talc lawsuits presents immediate financial distress. It plans to keep trying to resolve the talc claims with about 60,000 claimants.
Johnson & Johnson stopped selling the talc version of its baby powder around the world earlier this year and changed to selling the version that uses cornstarch. While this cuts off the possibility of future victims, it doesn't provide redress to the thousands who developed gynecological cancers and the damages they suffered.
If you developed gynecological cancer and suspect it's because of a talc-based version of Johnson & Johnson's baby powder or another product, you should call our product liability lawyers. It may be appropriate to pursue damages. Products can be defective in terms of their design, manufacturing, or marketing. Each state has its own rules regarding the appropriate theories under which to pursue damages for a defective product.
When we can successfully establish liability, you may be eligible for both economic and noneconomic damages flowing from the harms you suffered including past and future medical bills. wage loss, pain and suffering, emotional distress, replacement services, loss of enjoyment of life, and out-of-pocket costs.
Call Our Seasoned Product Liability Attorneys
If you or a loved one was injured due to Johnson and Johnson baby powder, or other talc products, you should seek legal counsel from a seasoned Chicago product liability lawyer. Consult Moll Law Group, which represents injured people around the country, to determine whether you have a claim. Please complete our online form or call us at 312.462.1700.