VRURC Portable Chargers Were Recalled Because They Present Fire Hazard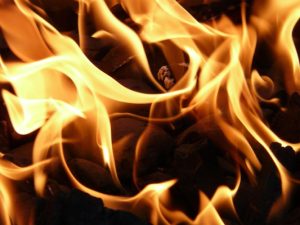 VRURC portable chargers that are sold exclusively on Amazon.com were recently recalled. One caught fire on a commercial flight. These chargers include cables and a built-in wall plug. They have a model number "OD-B7," which is printed on the back of the recalled chargers, which were solid in white, red, pink, orange, green, blue and black. If you have one of these chargers, you should stop using it. The seasoned Chicago-based attorneys of Moll Law Group may be able to represent you in a product liability lawsuit if you were burned or suffered other injuries due to the VRURC portable charger. Billions have been recovered in other product liability lawsuits with which we've been involved.
Call Moll Law Group About Your Portable Charger Claim
While consumers have been asked to immediately cease use of the recalled chargers and to ask the manufacturer for a free replacement, this remedy may not address the losses associated with burns or other injuries inflicted by the defective product. Between July 2021-May 2023, the portable chargers were sold exclusively online at Amazon for $30 -$40.
The recall number was 23-238. Around 190,000 were affected. Built-in cables with various kinds of connectors are attached to the chargers, and there is also a built-in wall plug.
VRURC has already received a report of fire caused by the portable charger during a commercial flight. One recalled charger with the model number "OD-B7" caught fire during the flight. Four flight attendants had to be taken to the hospital and treated for smoke inhalation due to this event. Apparently, the fire hazard presented grows out of a manufacturing condition that may cause some of these chargers to overheat to the point of ignition.
If you or a loved one were injured due to a defective charger, our attorneys may be able to recover damages on your behalf by bringing a product liability lawsuit. Product liability lawsuits may be pursued in connection with products that are defective in terms of their manufacturing, design, or marketing. In this case, the charger appears to have a manufacturing defect, but it can be important to have an expert take a look at the device and circumstances in order to determine exactly what kinds of defects exist in the product that caused harm.
Lawsuits may be pursued under various theories, depending on the state and federal laws that apply. Often, these suits can be pursued under theories of negligence, strict liability, breach of warranty, breach of contract, and consumer protection statues. When our lawyers are able to successfully establish liability, we may be able to recover compensatory damages such as wage loss, medical expenses, pain and suffering, emotional distress, and more.
Call Our Seasoned Product Liability Attorneys
If you or a loved one was injured due to a VRURC or other portable charger, you should seek legal representation from a seasoned Chicago product liability lawyer. Consult Moll Law Group to see whether you have a claim. We represent injured consumers across the nation. Please complete our online form or call us at 312.462.1700.