Senate Passes Long Anticipated PACT Act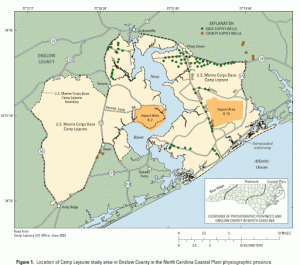 On August 2, 2022, the Senate passed the long-sought PACT Act. The passage of such bill marks the end of a persistent fight to get the law passed through Congress. This legislation had been held up in the chamber after opposition from more than a dozen Republicans. After extensive backlash from veterans and veterans' groups, the final vote was 86-11 and sent to President Joe Biden to sign into law.
Talk to Moll Law Group About Whether You Have a Claim
The PACT Act will expand health care benefits for millions of veterans exposed to toxic substances during their military service. The bill will also include the highly anticipated Camp Lejeune Justice Act of 2022. The Camp Lejeune Justice Act addresses the water contamination at Marine Corps Base Camp Lejeune in North Carolina between August 1, 1953 and December 31, 1987. It is important to note that this action will only be available for individuals exposed to the contaminated water for at least thirty (30) days. Individuals who have sustained injuries due to their exposure will finally be able to file suit for monetary compensation.
In the 1980s, the United States government uncovered dangerous contaminants in the groundwater at Camp Lejeune. Scientific and medical evidence revealed a connection between the exposure to such drinking water to the development of various medical conditions including, but not limited to: bladder cancer, breast cancer, esophageal cancer, infertility, hepatic steatosis, kidney cancer, leukemia, lung cancer, miscarriages, multiple myeloma, myelodysplastic syndrome, neurobehavioral effects, Non-Hodgkin's lymphoma, renal toxicity, scleroderma, liver cancer, stomach cancer and cervical cancer. The testing found overwhelming levels of benzene, trichloroethylene, tetrachloroethylene, perchloroethylene and vinyl chloride, all of which are known carcinogens and/or injurious to humans. An estimated 900,000 people were exposed to unsafe drinking water.
Timothy Borland, commander-in-chief of the Veterans of Foreign Wars, stated "passage of the PACT Act is a landmark victory for veterans of all ages, of all conflicts, and their families." The new law will override the long-standing state law in North Carolina which prohibited the filing of claims after the passage of ten (10) years. It is encouraged for injured parties to seek legal advice and representation to ensure they receive the justice they so rightfully deserve.
Consult a Seasoned Toxic Tort Lawyer
If you were harmed because of toxic chemicals at Camp Lejeune or another source of contaminated water, you must consult an experiencing Chicago toxic torts attorney about your legal options. Our lawyers represent injured patients around the country. We can also evaluate your claim for any relevant medical malpractice questions that should be pursued. Please complete our online form or give us a call at 312.462.1700.