Infant Formula Litigation Transferred to Multidistrict Litigation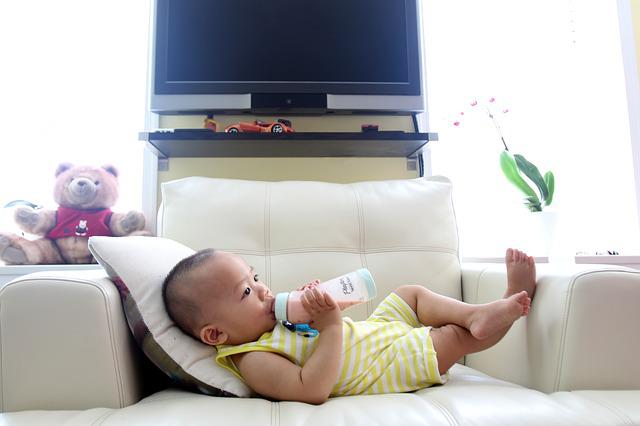 It is important to be aware that specific powdered infant formulas such as Similac and Enfamil have been linked to causing necrotizing enterocolitis in premature babies. Manufacturer Abbott Laboratories, Inc. made a motion before the United States Judicial Panel on Multidistrict Litigation to centralize the infant formula lawsuits pending against them in the District of Connecticut. In the cases to be transferred, the harmed plaintiffs contended that their infant formula, based on milk, causes necrotizing enterocolitis (NEC) when given to premature babies. If you believe your premature baby suffered from necrotizing enterocolitis and was injured or died because of infant formula, you may have a claim that can be heard as part of multidistrict litigation (MDL). Give the seasoned product liability lawyers of Moll Law Group a call. Billions have been recovered in cases with which we've been involved.
Discuss Your Infant Formula Case with Moll Law Group
The motion to transfer the lawsuits involving powdered infant formula to a district court in Illinois was supported by Mead Johnson Nutrition Company and Mead Johnson & Company, LLC. The plaintiffs agreed that it would be appropriate to centralize the 16 cases pending in 7 districts, along with 20 possibly-related lawsuits in 8 districts.
The plaintiffs divided support among various districts including the District of Nevada, the Western District of Missouri, the Middle District of Louisiana, the Eastern District of Louisiana, the Northern District of Illinois, and the District of Columbia. The Judicial Panel found that centralization of the lawsuits in the Northern District of Illinois would serve the convenience of the parties and witnesses and further fair and efficient actions of the litigation. It's anticipated that all the actions will share factual questions stemming from allegations that infant formula products made of cow's milk and marketed under the Similac and Enfamil brand names are more likely to generate necrotizing enterocolitis (NEC) in babies that are born prematurely than other, supposedly safer possibilities.
The Judicial Panel stated that even though some cases were further along than others, the parties would experience greater efficiency if the lawsuits were placed in front of one judge. In this way, the pretrial proceedings would be streamlined, and resources would be conserved. Duplicative discovery could be avoided, and the defendant would be less likely to face conflicting pretrial obligations. Additionally, the parties could avoid inconsistent rulings on similar motions and challenges. The multidistrict litigation will be conducted in Northern District of Illinois because the Abbott defendants are located there, and more lawsuits are pending there than in other districts. The judge who will preside over it is Judge Rebecca R. Pallmeyer.
If you believe your infant was injured or died because of infant formula that caused NEC, you should consult the compassionate and seasoned product liability lawyers of Moll Law Group. Our firm understands the complexity of product liability litigation, including the nuances of pursuing those complex lawsuits centralized under a single judge in multidistrict litigation. We represent plaintiffs and their families around the country. Please complete our online form or give us a call at 312.462.1700.