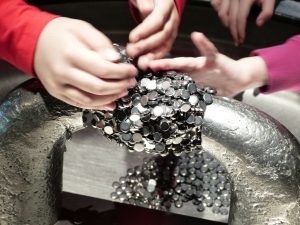 Children in Chicago and elsewhere are often extremely curious. They may put things in their mouths that are dangerous or should not be consumed. Among the many attractive products that may intrigue kids are magnets, whether refrigerator magnets or magnetic spheres or toys that contain magnets. They may be drawn by a bright color or by a toy's magnetic properties. In August 2021, Zen Magnets and Neoballs Magnets were recalled because they posed an ingestion hazard. If you suspect your child has swallowed a magnet or more than one magnet, it is crucial to take him or her to receive emergency care. You may be concerned about the bills. Many families do not have enough money to cover the hospital bills or care required by the injuries suffered due to magnets. You should discuss what happened with the experienced Chicago attorneys of the Moll Law Group. Billions have been recovered in cases with which we've been involved.
Recall of Zen Magnets and Neoballs Magnets
When a child swallows two or more high-powered magnets, whether accidentally or intentionally, the magnets that were consumed may be attracted to each other or a different metal object. They could become lodged in the child's digestive system. The presence of the magnets can result in twisting or blockage of the intestines, along with blood poisoning and death.
The mandatory recall involved both Zen Magnets and Neoballs magnets, which are highly powerful spherical magnets that are 5 mm in diameter.  Neoballs are sold in a range of colors, including green, red, purple, blue, silver, gold, and orange. They were packaged with "Neoballs' or "Zen Magnets" printed on the package. In total, around 10 million magnets, packaged individually and in sets, were recalled.