Recall of More Than 2 Million MamaRoo and RockaRoo Infant Swings and Rockers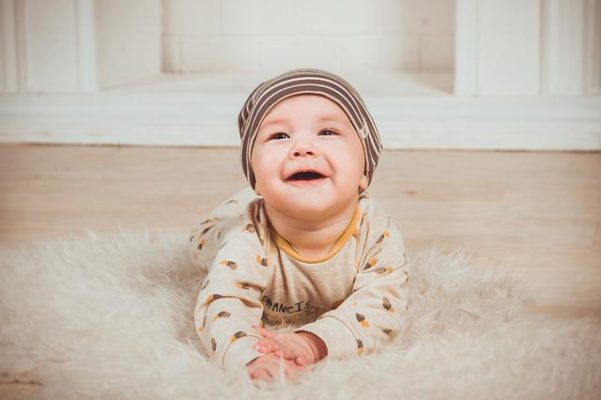 On August 15, 2022, the manufacturer 4moms recalled MamaRoo Baby Swing, versions 1.0 through 4.0 and RockaRoo Baby Rockers. They announced that there is a hazard associated with the swings and rockers; when restraint straps hang below the seat and are not being used to secure an infant in the seat, a crawling infant can get tangled up and even strangled by the dangling straps. The recall affected 220,000 RockaRoo rockers, and 2 million MamaRoo swings. If your child was injured or died because of entanglement in a rocker or swing strap, you should give the seasoned product liability lawyers of Moll Law Group a call.
Call Moll Law Group About a MamaRoo Baby Swing or RockaRoo Baby Rocker Claim
The MamaRoo baby swing and the RockaRoo baby rocker are intended to calm or occupy babies. The former provides several different motions, speeds and sounds. Only those MamaRoo models that have a 3 point harness, not a 5 point harness, were recalled. These are versions 1.0, 2.0, 3.0 and 4.0. The rocker glides front to back and has control knobs to control the range of motion. The recalled model is 4M-012, which is printed on the bottom of the rocker.
Thorley Industries, LLC, d.b.a. 4 moms announced the recall of these rockers and swings due to entanglement hazards. The company has received two reports of infant entanglement in hanging straps. A ten-month old infant was asphyxiated and died. Another suffered bruising on his neck but was, fortunately, saved by his caregiver. While there have been no reports regarding the RockaRoo baby rockers, they also have hanging straps and therefore may pose a risk.
Target and BuyBuy Baby sold the affected swings and rockers, as did 4moms.com and Amazon, between January 2010 – August 2022. They ran between $160 and $250. If you have an infant who can crawl, 4moms has warned that use of the swings and rockers should be stopped, and they should be placed in a location that an infant cannot crawl or get into. You can also call or contact 4moms to register for a free strap fastener. This is intended to stop the straps of affected models from falling below the swing or rocker when it's not being used.
Parents of babies who were injured or died because of hanging straps on an infant rocker or swinger may be able to recover damages in a product liability lawsuit. These lawsuits may be brought when a product, such as a swing, has manufacturing, design or marketing defects. Each state has its own rules regarding which theories to assert to recover damages. Theories of recovery we may be able to assert could include negligence, strict liability, breach of warranty or consumer statutory violations.
If your baby suffered injuries or died because of a MamaRoo, RockaRoo or other infant swing due to entanglement, you should call the seasoned Chicago-based product liability lawyers of Moll Law Group about recovering damages. We represent babies and their families all over the country, and billions have been recovered in product liability lawsuits with which we've been involved. Please complete our online form or contact us at 312.462.1700 if you suspect you may have a product liability claim.