Chicago Lawyers for Gas Leaks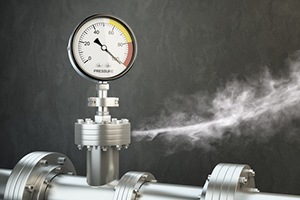 Toxic Tort Attorneys Representing Injured Victims Nationwide
Handling toxic substances carelessly can cause significant health problems for the people who live or work nearby. Gas and natural gas leaks may result in an array of symptoms in those exposed to the leak, including headaches, nosebleeds, rashes, earaches, eye irritation, vomiting, nausea, and respiratory problems. People with cancer, emphysema, asthma, and chronic obstructive pulmonary disease (COPD) may experience worsened or more pronounced symptoms. If you are harmed by a gas or natural gas leak, the toxic tort lawyers at Moll Law Group are available to help you recover compensation. Billions of dollars have been recovered in cases in which our gas leak lawyers have been involved.
Bringing Claims for Compensation Based on Gas or Natural Gas Leaks
Gas leaks sometimes occur hundreds of feet underground. If they happen near a well, they may get into a water supply or cause water faucets in homes to explode. Although natural gas is odorless, the gas company may add a rotten egg smell to alert people that they are being exposed to natural gas. People who live near a gas leak may have serious symptoms of gas inhalation and may need to relocate to hotels. Children may need to attend different schools for a period of time.
If you believe that you have been exposed to a gas or natural gas leak, you may be able to bring an individual or class action lawsuit for the damages incurred because of the leak. Class action treatment is often appropriate when a number of people have claims that are individually too small to pursue in an efficient way. When the claims are combined, it may be justified to sue a large corporation or powerful entity together. Mass torts, such as a gas leak, are one type of claim that may be particularly appropriate for class action treatment. However, if the injuries are significant and very different from person to person, it may be more appropriate to pursue an individual lawsuit with the help of a gas leak attorney.
Class action procedures in state and federal courts are similar. The court decides whether it is proper to treat the matter as a class action through the class certification process. In federal court, Rule 23 governs the requirements to be certified as a class: numerosity, commonality, typicality, and adequacy. If a gas leak affects an entire neighborhood of 40 people, for example, the numerosity element would likely be met. Assuming that all of these people suffered some medical problems from the gas leak, but none of them were too serious or caused death, the commonality element would likely be met. A class member whose claims are typical must serve as a class representative. That person must be able to fairly and adequately protect the class.
The court will also need to find that pursuing separate actions would risk inconsistent adjudication that would result in different and contradictory standards of conduct for the defendant, the defendant acted on grounds that apply to the class as a whole, or there are common factual or legal questions that predominate over each class member's individual questions, and therefore a class action would be a better way of resolving claims than an individual action would.
If the court finds that certification is appropriate, the class is certified, and the parties move toward trial. The court will need to approve any settlement that is reached, and notice will need to be given to members who will be bound by a settlement or dismissal.
Discuss Your Case with a Gas Leak Lawyer
The injuries caused by gas leaks may be prevented or reduced by a gas company's use of reasonable care. If you were harmed by a gas or natural gas leak, you should consult the gas leak attorneys at Moll Law Group. We are available to review your case and assist you in recovering compensation for your injuries. Our firm handles cases around the nation in states such as Ohio, Illinois, New York, Pennsylvania, California, Texas, and Florida. Contact us online or call us at 312-462-1700 for a free consultation with a personal injury attorney.