Paragard IUD
Product Liability Lawyers for Victims of Defective Birth Control Devices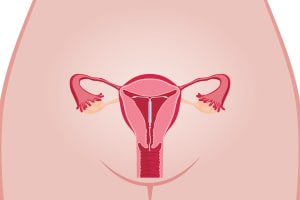 The Paragard IUD is a T-shaped long-term birth control device fashioned out of plastic and encased in copper. It is implanted in the uterus by a doctor during an office visit, and it is intended to last for 10 years. The device can be removed without surgery. Recently, there have been allegations that copper toxicity and damage to the device during removal can cause significant complications. Lawsuits have been filed against Teva, the manufacturer of the Paragard IUD device. If you were harmed by a defective Paragard IUD, you should consult the Paragard injury lawyers at Moll Law Group. Billions have been recovered in lawsuits with which we have been involved.
Problems with the Paragard IUD
There are only two IUDs that are FDA-approved and available in the U.S. One is the copper Paragard, and the other is the levonorgestrel intrauterine system. Teva has marketed the Paragard IUD as a safe and hormone-free device to be used for birth control. The Paragard went through the 510(k) Clearance process, which means that it did not undergo heavy clinical tests. The copper in the device gets in the way of sperm so that it cannot travel to the egg. It is a device that is more than 99% effective at stopping pregnancies.
However, lawsuits against Teva Pharmaceuticals USA, Inc. allege that the Teva Paragard IUD has a defect that can cause it to break when it is being removed or result in it becoming embedded in the uterus, such that a painful surgery must be undertaken to remove it. The lawsuits claim that inadequate warnings were given that it might break, and warnings were not provided that if the break occurs during removal, the device could embed in the uterus, leading to a painful removal surgery. Lawsuits brought by Paragard injury attorneys also claim that Teva knew that Paragard could cause serious harm to people who use it because it may break when it is implanted or taken out, without the patient realizing, and that Teva knew of these dangers because of its testing, and because of post-marketing experiences of which it had been made aware, yet it did not take steps to provide adequate warnings.
A study of doctors dealing with Paragard IUD issues within a three-year time frame at a gynecological practice in Chicago was published in 2015. There were seven issues, and six of them mandated hysteroscopic removal of the arm of the IUD. The broken IUD created a problem because the manufacturer had contemplated a blind removal, and it was not possible. The suggestion of the study was that Paragard complications were underreported. Sometimes women use appropriate efforts to remove it correctly, but it is simply not possible to get the IUD out intact.
Liability for Injuries
Unfortunately, not all medical devices are safe. If you were injured by a defective Paragard IUD, you may have a basis to sue the manufacturer in a product liability lawsuit with the assistance of a Paragard injury lawyer. Defects may be actionable if they involve design, manufacturing, or marketing. Most marketing defects involve a failure to warn. Each state has its own rules regarding which theories may be appropriate to assert in a product liability lawsuit. In Illinois, for example, a product manufacturer can be held strictly liable for an unreasonably dangerous product.
A plaintiff will need to show that a defect made a medical device unreasonably dangerous and that the condition existed at the time that the product left the manufacturer's control. In a failure to warn case, the question is whether a manufacturer knew or should have known about the danger posed by the medical device. If there is knowledge within the industry of a dangerous propensity of a product, a plaintiff needs to show that the manufacturer failed to adequately warn of the product's risks.
Consult an Experienced Product Liability Attorney
If you were harmed by a Paragard IUD, you may have a viable claim for damages. Moll Law Group is a Chicago-based product liability firm, and its Paragard injury attorneys keep up with developments in the most recent lawsuits. Call us at 312.462.1700 or contact us online.
ParaGard IUD Frequently Asked Questions
Can a copper IUD break?
Yes. Parts of the device, such as the arms, can break when removed. If that happens, surgery will be required to have the broken pieces removed, and in some rare cases, a full hysterectomy or hysterotomy may be required.
What are the side effects of a ParaGard IUD?
Side effects of ParaGard include but are not limited to:
Bleeding between periods
Cramps
Severe menstrual pain and heavy bleeding
There is also potential for the IUD's arms to break during the removal process, which can result in an emergency hysterectomy or hysterotomy.
Can you get copper toxicity from IUD?
Yes. Toxicity, or excess copper in the body, can happen when there's an infection of inflammation in the body as the body will actively draw more copper from the IUD to fight the infection. That additional copper in the body causes an imbalance and can result in copper toxicity.