Transvaginal Mesh Manufacturers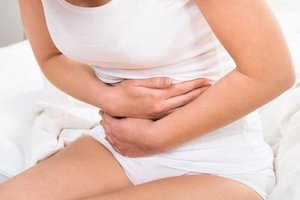 Defective Medical Device Lawyers Assisting Victims Nationwide
Transvaginal mesh has been approved to treat pelvic organ prolapse (POP) and stress urinary incontinence (SUI) in women. The former occurs when pelvic organs (such as the urethra, bladder, or rectum) fall into the vaginal area due to lack of muscle support after surgery or childbirth. The latter occurs when abdominal muscles are weakened, resulting in leakage when a patient laughs, coughs, or otherwise moves her abdominal muscles. The mesh is implanted inside a woman to treat these conditions, but for many patients, the mesh results in serious complications, including bleeding, pain, an inability to have sex, and organ perforation. These conditions may necessitate further surgeries and treatments. Many product liability claims have been brought by defective medical device attorneys against transvaginal mesh manufacturers. If you have been harmed by the use of these implants, the transvaginal mesh injury attorneys at Moll Law Group can help you explore your options and are available to represent you in an effort to recover compensation for your injuries.
Injuries Caused by Transvaginal Mesh Manufacturers
The FDA approved transvaginal mesh in the late 1990s and early 2000s. Doctors saw it as a simple method to create a long-term or permanent solution for women suffering from pelvic organ prolapse and stress urinary incontinence. Many mesh products have joined the market since the initial FDA approvals. Since then, the FDA made the mesh a Class II product, which requires a less stringent approval process as long as a manufacturer can show that the new product is substantially similar to another product already approved and sold on the market.
Five companies dominate the transvaginal mesh market: Johnson & Johnson, Boston Scientific, Bard Medical, American Medical Solutions, and Coloplast. These companies produce many different transvaginal mesh products through different subsidiaries and profit substantially from the market for these devices. However, many women suffer debilitating problems due to these implants. One of the most common complications is mesh erosion, whereby the sharp edges of the mesh cut into vaginal tissues and organs. Sometimes, they become entwined with the tissue and become very difficult to remove, even through multiple surgical efforts.
In order to prevail in a product liability lawsuit involving transvaginal mesh, your transvaginal mesh injury lawyer will need to establish a recognized type of defect—a manufacturing, design, or marketing defect. Marketing defects most commonly revolve around a failure to warn. Design defects are defects that occur in every product of a particular line. They are flaws in how the mesh product was made. Manufacturing defects involve a mistake in the manufacturing process, and they typically exist in only one or a small batch of a particular type of transvaginal mesh product.
In most states, a manufacturer can be held strictly liable for product defects. The plaintiff only needs to establish the existence of a defect and that the defect caused injuries. In many cases, it will be necessary to retain well-respected experts to testify about both the defect and causation. There are some states in which you will need to establish negligence because a theory of strict liability is not available. In those states, you have to establish a standard of care and show that the manufacturer breached that standard.
Explore Your Options with an Experienced Transvaginal Mesh Injury Attorney
If you suffer from complications arising from a product made by a transvaginal mesh manufacturer, the product liability attorneys at Moll Law Group are available to help you pursue compensation for your injuries. Our firm works with knowledgeable experts and keeps up with the latest knowledge on these types of claims. Billions of dollars have been recovered in cases in which we have been involved. We represent consumers harmed around the nation, including in states such as Michigan, Texas, Ohio, Pennsylvania, New York, Florida, Illinois, and California. Call us at 312-462-1700 or complete our online form to schedule a free consultation with a transvaginal mesh injury lawyer.