Boston Scientific Transvaginal Mesh Injuries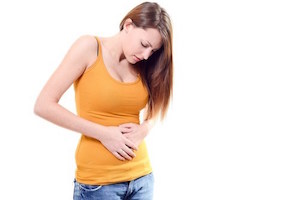 Defective Medical Device Attorneys Assisting Consumers Nationwide
Transvaginal mesh is often used to treat pelvic organ prolapse and stress urinary incontinence, serious medical conditions that may arise out of a difficult childbirth or surgery. These implants were first approved for stress urinary incontinence, which involves the leakage of urine in connection with activities that increase abdominal pressure. Next, they were approved for pelvic organ prolapse, which can occur when the muscles and tissue of the pelvic floor do not support the organs, and they drop from their usual position into the vagina. Unfortunately, transvaginal mesh has since been associated with a number of significant risks, including organ perforation, substantial pain, an inability to have sex, erosion of mesh, mesh getting entwined in muscles, scarring, and vaginal shrinkage, among others. If you were hurt by this product, the Boston Scientific transvaginal mesh lawyers at Moll Law Group are available to help you pursue compensation.
Liability for Injuries Caused by Boston Scientific Transvaginal Mesh
Most commonly, transvaginal mesh lawsuits identify one or more product defects that caused injuries to the plaintiff. There are three recognized types of defects that may give rise to product liability lawsuits: manufacturing, design, and marketing defects. The most common marketing defect is a failure to warn. This would arise in the context of transvaginal mesh when a manufacturer fails to provide warnings about the serious risks that are associated with transvaginal mesh implants.
Generally, the manufacturer must provide these warnings to physicians in order to discharge its responsibility to consumers. Manufacturers are required to keep up with injuries and fatalities associated with their products so that they can provide adequate warnings to physicians and other health care providers. In most states, you can sue under a strict liability theory.
Boston Scientific is one manufacturer of transvaginal mesh. Patients in lawsuits against Boston Scientific claim that the mesh caused miscarriages and other complications. Often, transvaginal mesh claims are brought because further surgeries and medical treatments are required, and patients may not be able to afford them, as well as the time off necessary to recover, without bringing suit with the assistance of a Boston Scientific transvaginal mesh attorney and holding the manufacturer liable.
In addition to more ordinary product liability lawsuits, however, Boston Scientific has also been sued in a class action lawsuit alleging that the company used counterfeit material from China to manufacture toxic implants. The FDA had initially approved a specific resin to be used in Boston Scientific's mesh. The class action claims that the manufacturer conspired to defraud regulators by using the counterfeit materials. Allegedly, counterfeit resin was smuggled from China without testing and used in manufacturing the mesh. If these claims are true (Boston Scientific has denied them), the manufacturer may face criminal charges.
In most successful product liability cases, compensatory damages are awarded to the plaintiffs. These are economic and noneconomic damages designed to put a plaintiff back in the position in which she would have been had she not used the product. Economic damages include medical bills, lost wages and lost earning capacity, and household services. Noneconomic damages include pain and suffering and loss of enjoyment. In a transvaginal mesh case, it may be appropriate for a woman's spouse to request loss of consortium damages. Punitive damages also may be awarded to punish the defendant and deter similar wrongdoing in cases of extremely egregious or intentional conduct. For example, a manufacturer's proven fraud is likely to give rise to punitive damages.
Consult a Boston Scientific Transvaginal Mesh Lawyer
If you were harmed by using Boston Scientific Transvaginal Mesh, the defective medical device attorneys at Moll Law Group are available to help you pursue all appropriate compensation. Billions of dollars have been recovered in cases in which we have been involved. Our firm represents consumers harmed around the nation, including in states such as Illinois, Michigan, Texas, Ohio, Pennsylvania, New York, Florida, and California. Call us at 312-462-1700 or complete our online form to schedule a free consultation with a Boston Scientific transvaginal mesh attorney.