Ethicon Physiomesh
Hernia Mesh Lawyers Serving Victims Nationwide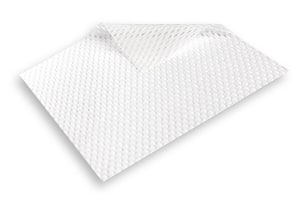 Ethicon Physiomesh is constructed from polypropylene, which is the same material used by the company to make bladder slings and transvaginal mesh. However, there are coatings added to the Physiomesh in order to stop the degradation that happens when polypropylene contacts human flesh. Ethicon recently withdrew Physiomesh from the market. It has been associated with high rates of mesh failure, infections, seromas, and bowel obstructions. Subsequent surgeries may be necessary because the mesh tears easily, and complications may arise. At Moll Law Group, our Ethicon Physiomesh attorneys are able to provide legal representation in connection with a claim anywhere in the country. Billions of dollars have been recovered in lawsuits in which our defective medical device attorneys have been involved.
Ethicon Physiomesh May Cause Serious Injuries
Ethicon Physiomesh is a coated hernia mesh that was approved in 2010 by the FDA. The coating used on the mesh was meant to stop the polypropylene from sticking to the bowel and causing serious injuries. However, when there is no exposed polypropylene, the hernia mesh may not properly incorporate, and the mesh may float in the abdominal cavity or become torn.
Since the 501(k) approval program was used, Ethicon, a subsidiary of Johnson & Johnson, was able to skip certain premarket research and studies. Ethicon distributed what it called an urgent field safety notice in 2016, instructing doctors that they should no longer use this product for hernia repair. Medical studies are being conducted to investigate the rates at which hernias recur and additional surgeries that are necessary after Physiomesh is implanted.
Recently, Ethicon voluntarily recalled the Ethicon Physiomesh Composite Mesh product, although the recall did not include the Open Flexible Composite Mesh Device or other mesh devices sold by the manufacturer. The recall followed an analysis of unpublished data from two large independent hernia registries, showing that recurrence and reoperation rates after Physiomesh was used in a laparoscopic ventral hernia repair were higher than the average rates for comparable meshes among the patients in the registries.
In the recall, Ethicon stated that it believed that the higher rates were a multifactorial issue, but it did not know what the factors were exactly. Unable to provide instructions to reduce this rate, the company recalled the product. The company told doctors to look at the product code to determine whether certain products should be subject to the voluntary product recall. The recall provides ideas for alternative options to repair hernias and asks doctors to report any problems to sales representatives.
If you were injured by Physiomesh, you may have grounds to bring a product liability lawsuit with the assistance of an Ethicon Physiomesh lawyer. Generally, products may be actionably defective in one of three ways: design, manufacturing, or marketing. For example, it may be the case that the manufacturer should have provided a better warning about the potential that Physiomesh had to cause injuries in the first place. Under the learned intermediary doctrine, which is used in most jurisdictions, a company discharges its duty to warn consumers about a dangerous medical device by warning doctors. The rationale behind this doctrine is that doctors are in a better position to warn their patients of the risks and engage in an analysis about whether or not the product should be used than are manufacturers.
Damages that may be recovered if it is shown that a defect in a medical device caused injuries to a consumer include the medical costs of further surgeries, prescriptions, medical mileage, lost wages, lost earning capacity, pain and suffering, and mental anguish. When a company knowingly puts a dangerously defective product into the marketplace without a warning, it may be subject to punitive damages, depending on the jurisdiction.
Consult an Ethicon Physiomesh Attorney About Your Claim
If you or a loved one suffered injuries due to Ethicon Physiomesh, the products liability lawyers at Moll Law Group can evaluate whether you may have strong grounds to bring a lawsuit. We can pursue compensation for clients all over the country, including in states such as Illinois, Michigan, Ohio, Pennsylvania, Texas, New York, Florida, and California. Call us at 312-462-1700 or complete our online form to set up an appointment with an Ethicon Physiomesh lawyer.
Ethicon Physiomesh Frequently Asked Questions
What are symptoms of hernia mesh failure?
Some symptoms of hernia mesh failure include:
Pain
Bulging
Burning
Constipation
Nausea
Lethargy
Impotence
Can a hernia mesh dissolve over time?
Not all, but some meshes are made for temporary use, which will dissolve when its purpose is completed.
How does hernia mesh pain and affect me years later?
Some pains that could appear later include chronic pain, perforation, migration, infection, or even rejection from the body.